Step1
The first screen of software show two option. Click on first option to create new collection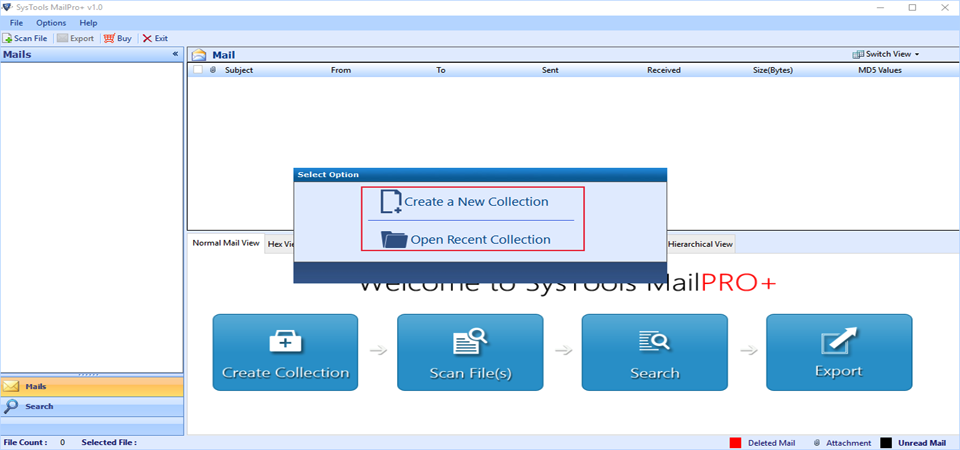 Step2
MBOX to HTML Converter asks you fill title, browse collection path and then click on add button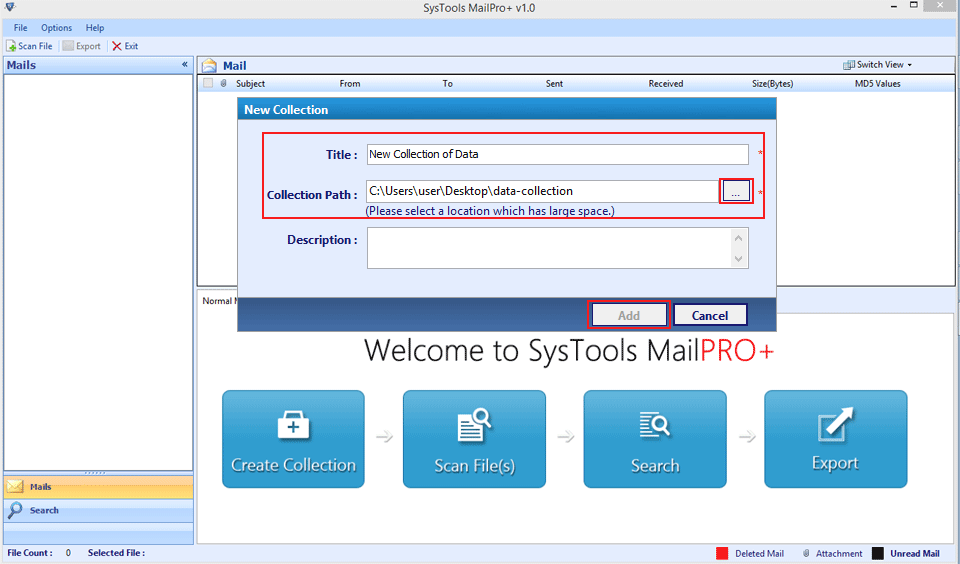 Step3
Click on scan button. Select MBOX file type and browse file from system.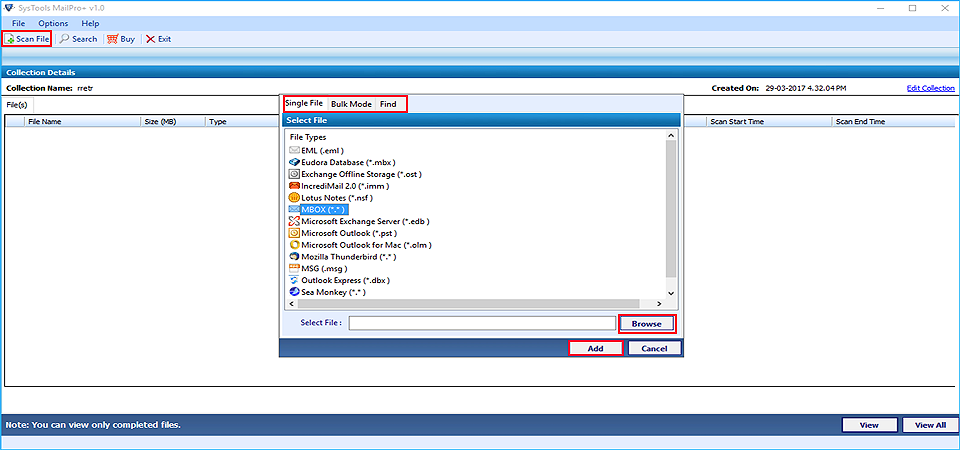 Step4
Tool completely scan and load file for preview after few time.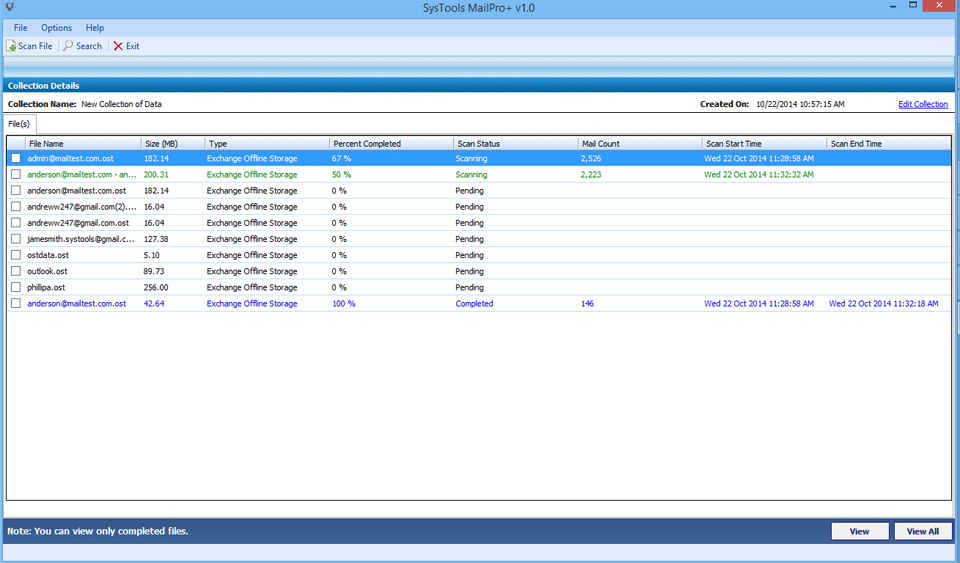 Step5
View scanned file in quick preview modes provide by software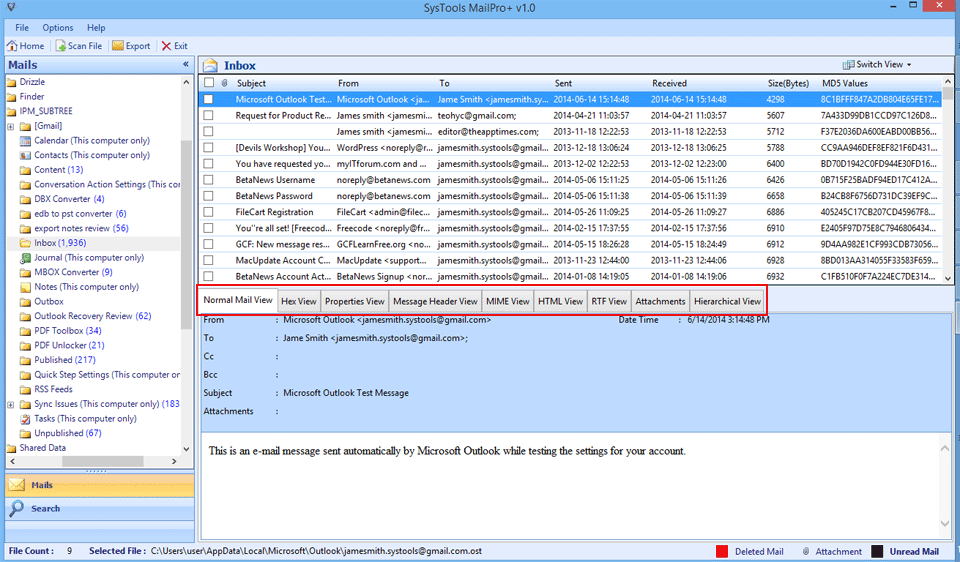 Step6
Advanced search query can be performed with search option facility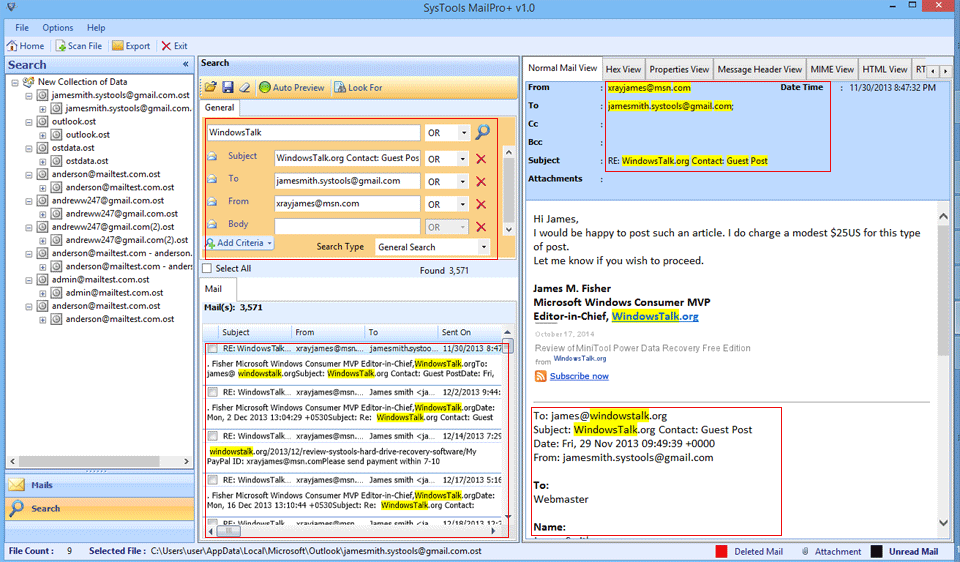 Step7
For selective conversion select files using checkbox and then right click on it to export.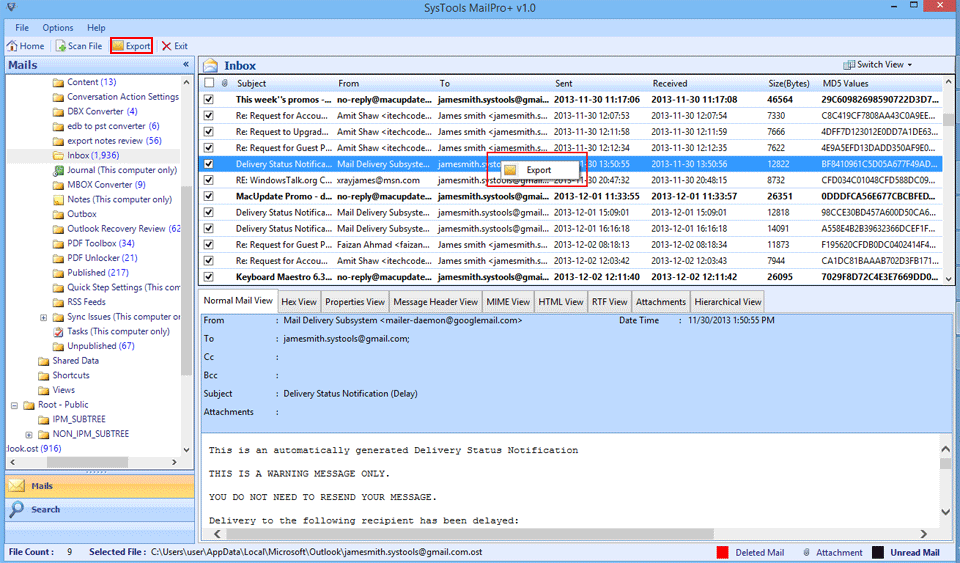 Step8
Choose destination file type. Use export option to optimize resultant data. Browse location to save file and then click on ok to start process.