An Email Migration Software
An Anatomy of MailPro+ Utility
Email migration has always been a tedious & a time consuming procedure. It is obvious to come across a lot of migration issues when going through manual method of migration of email messages from one platform to another. It doesn't matter whether you are transferring only few email messages or migrating in bulk, but finding out an mail migration tool would fit perfectly into your mold of requirements often becomes a matter of concern. That's because mailbox migration can be portrayed just like the transformation of messages over data cables. In this process if transmission is not carried out through proper cables, then there is an absolute probability of data loss which is difficult to compensate. To avoid data loss when you are migrating email use a trustworthy Email Conversion Tool
Three Different Migration Methods: Which One, You Would Prefer?
Email migration Software can be fairly considered as a switch from one type of email account to another for example: from Mac Outlook 2011 to Outlook for Windows platform. So, before you resort out to choose any of the migration methods, weigh your options clearly.
A Supplement Program
Although this option is not available with all the email clients but whenever it is there, it takes a long time for executing the process.
Any Kind of Free Application
Getting along with free solutions would be one of the preferred choices to escape from the long time taking procedures of manual process.
Availing Third-Party Solution
Get a free trial and if convinced, go for the migration tool. You certainly pay for them but you never stand at the odds of losing your data.
Notable Benefits
Intuitive user interface to guide throughout migration
Works upon enhanced efficiency to ensure zero data loss
Easy installation and configuration: no complexity issues involved
Friendly technical support service for addressing your concerns
Reliable and precise migration of email messages
Features of Email Migration Software
Absolutely Zero Loss of Data with MailPRO+ Software
Now, if you can recollect about the data cable we have taken into consideration, you must have made it a point in your mind that's such kind of data loss never happens to you. You can completely rely upon MailPro+ Email Exporter Utility for precise migration of email messages from one emailing platform to another. This includes export of email messages with the following details: -
Original folder hierarchy maintained
No change in message formatting structure
Retains email status elements such as read, flagged, etc.
All the meta data content of email messages are also retained
Keeps the embedded attachments and images intact
Information like sender's & receiver's email address are unchanged
Give the software a Trial by Our Free Demo Version We have given ample space to our customers to decide clearly on whether they should give it into buying or not. We have made this process easier for them by providing the free trial version of the Tool. Download the free trial version of email migration Software to know its functionality and features well. However, the demo version has limited functionality .i.e., you can export 50 items and add only 2 files of each kind. Further, it allows users to scan a file up to 2GB and facilitates the addition of only 10 files in a group.
Working of the Utility in Simple Steps
Explore How Email Migration Software Works
Search & Export Emails from Multiple Clients
Perform Deep & Advanced Level Scanning
Software Specifications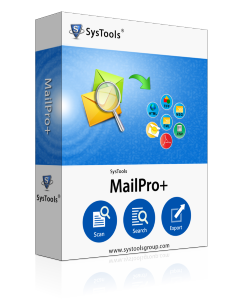 Size: 31.9 MB Version: 1.0

Operating System: Windows 10 or any below version of Windows OS (both 32-bit & 64-bit)
Processor: 1 GHz Processor (2.4 GHz is recommended)
RAM: 512 MB (1 GB is recommended)
Disk Space: 50 MB free space for installation
Supported Editions

Microsoft Windows: 2000, 2003, 2008, XP, Vista, or Windows 7/8/8.1/10/10.1 (32-bit & 64-bit)
MS Outlook Outlook: 2000, 2003, 2007, 2010(32/64 bit), 2013 (32/64 bit), 2016 (32-bit)
Comparison Between Other Email Migration Tool & MailPro+