1. Simple Informative Steps For creation of collection
Software provides the enhanced functionality to create the collection to store the scanned email file. By creating collection, you can store unlimited mail file type in it. You do not need to load and scanned file again & in. This will increase your productivity and enables you for the better management of email file.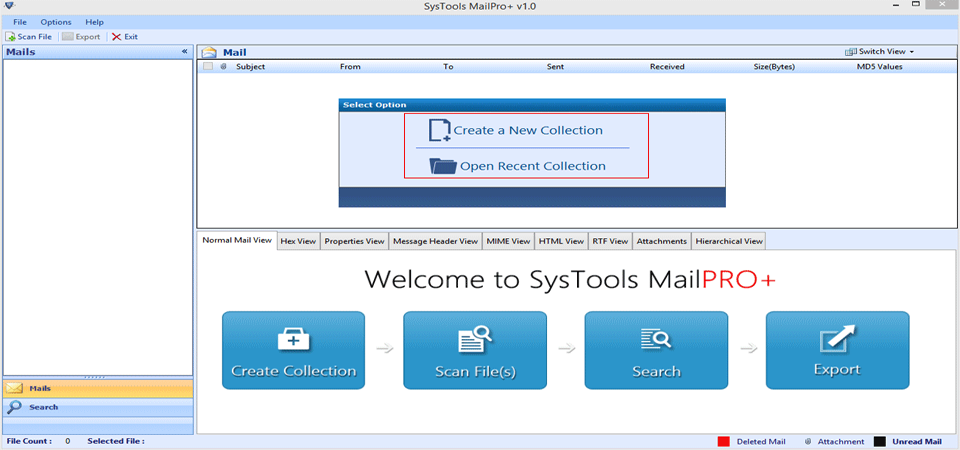 Provide the Title Name to Collection


Then Provide the Collection Path to save the collection on local storage device


Give Small description about the collection


Click on ADD to Proceed Further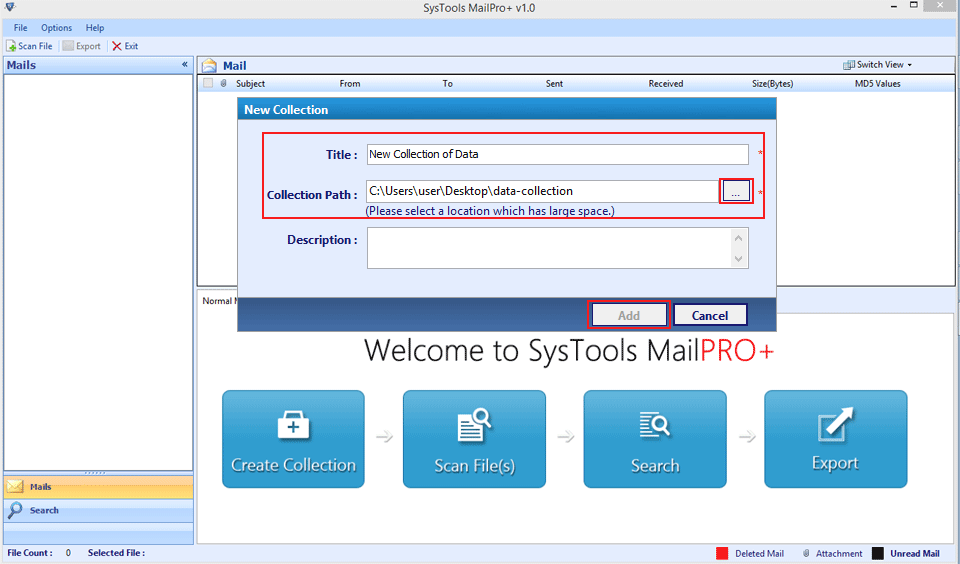 2. Open Recent Collection
If You have already created the Collection then, Choose Open Recent Collection. Then Software list all the collection.
When You Select this option, then software allows you to open the previously created collection


Click on OPEN button to open the collection



3. To Delete Collection
Software also provides the facility to delete the collection if it is not in use for longer time.
Go to Navigation bar an click on File
Select Open Collection
Open Collection Windows open with option to delete collection.
Click on delete for hard deletion of collection
Click on OPEN button to open the collection