After the Creation of Collection You have to Browse the file from the Local Storage and for this you can use the Different Modes provided by the software
Single Mode
With the help of this mode, you can only browse single file at a time from the local storrage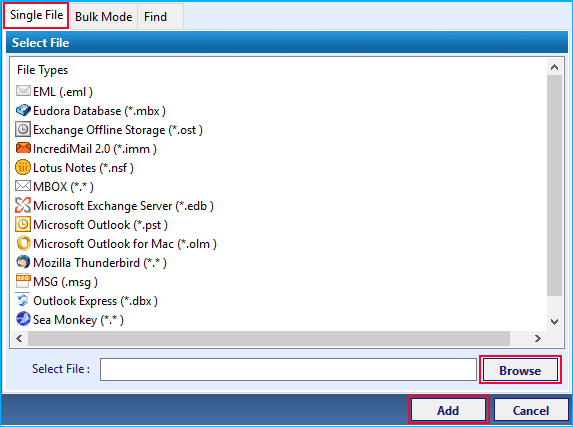 Bulk Mode
With the help of bulk mode, you can easily browse the multiple files or the folder simultaneously.
Add File option:- With this option, you can easily select the multiple files using the Shift or Ctrl Button


Add Folder Option:- The Add Folder option lets you select the folder that contains the multiple files. The software itself fetches the files from the folders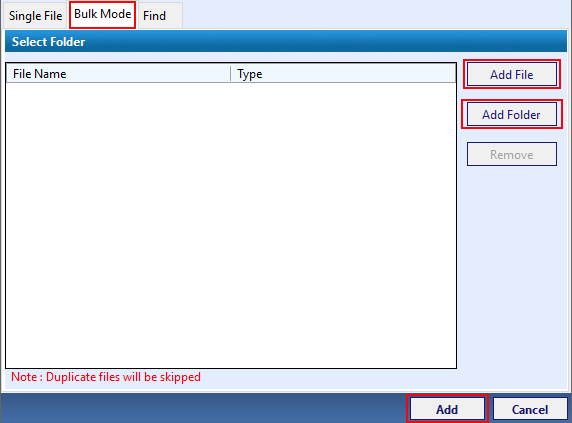 Find Option
The Find Option enables you to select the multiple file type and perform the search from the local storage for the files that you have selected.