Step1
Select first option to create new collection if you are new user.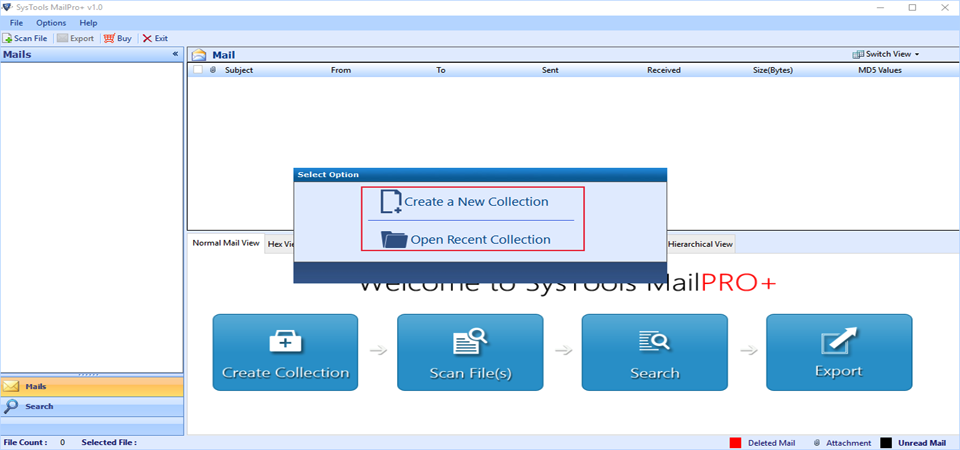 Step2
Give necessary details to create collection such as title, collection path, description.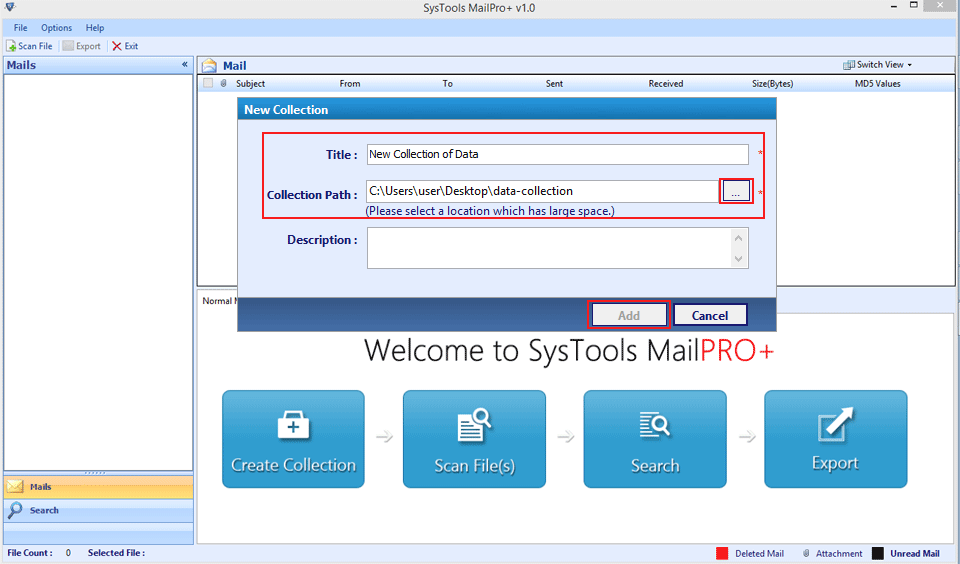 Step3
Click on scan file. Then select imm file type and browse file from computer system.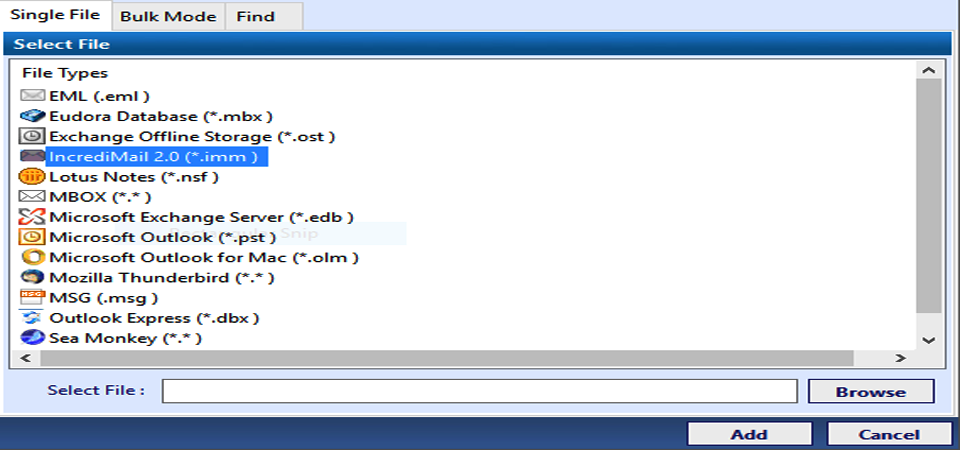 Step4
IMM file to PDF converter software quickly scan file for preview.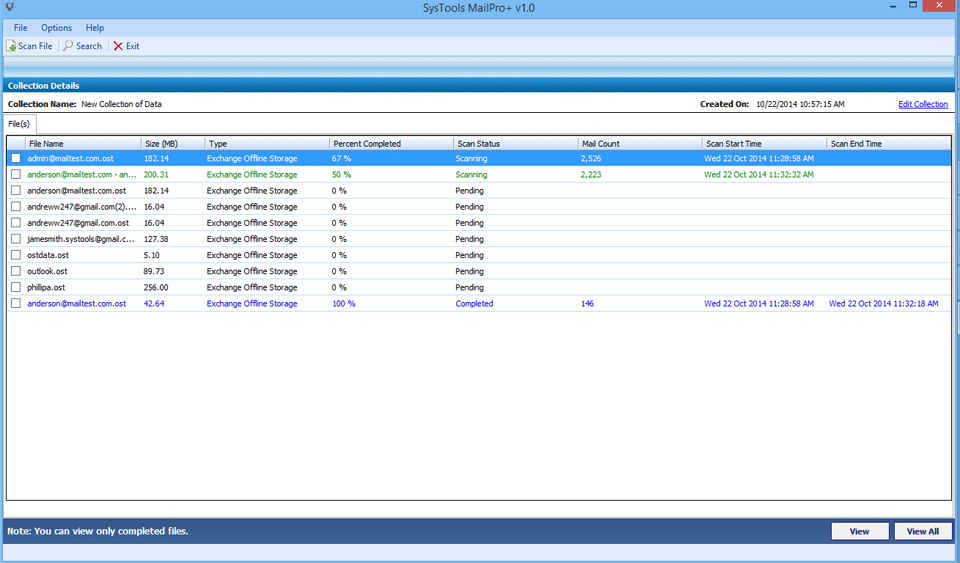 Step5
Software provides 8+ modes to view content of imm files.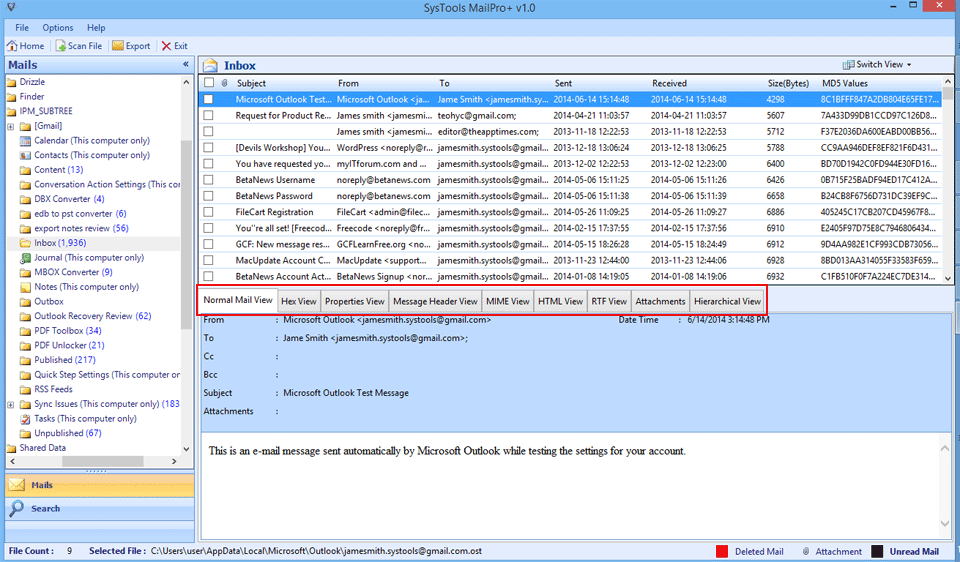 Step6
Tool provides advance search option to find emails based on queries.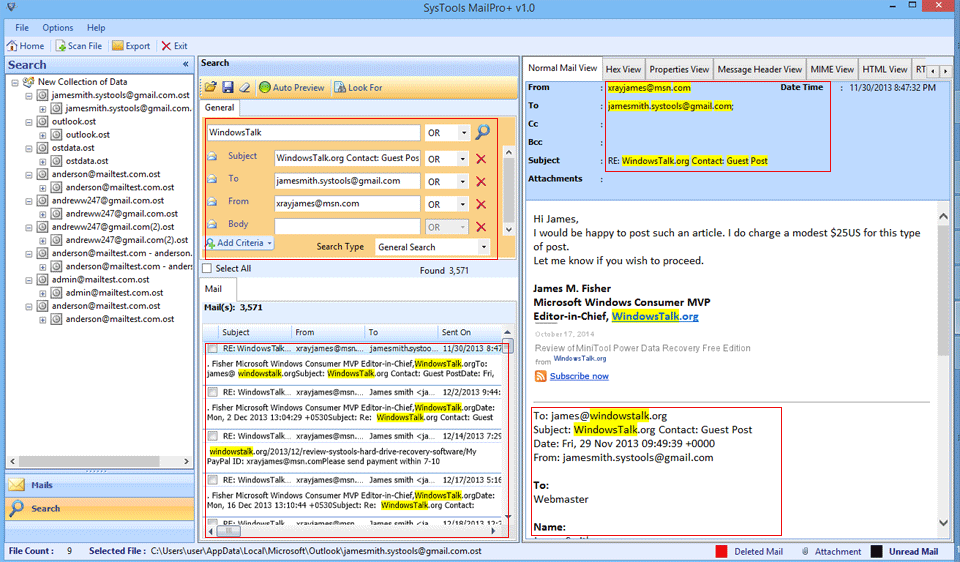 Step7
For selective conversion, select email file and right click on then to export. For bulk conversion, export given in top bar of software.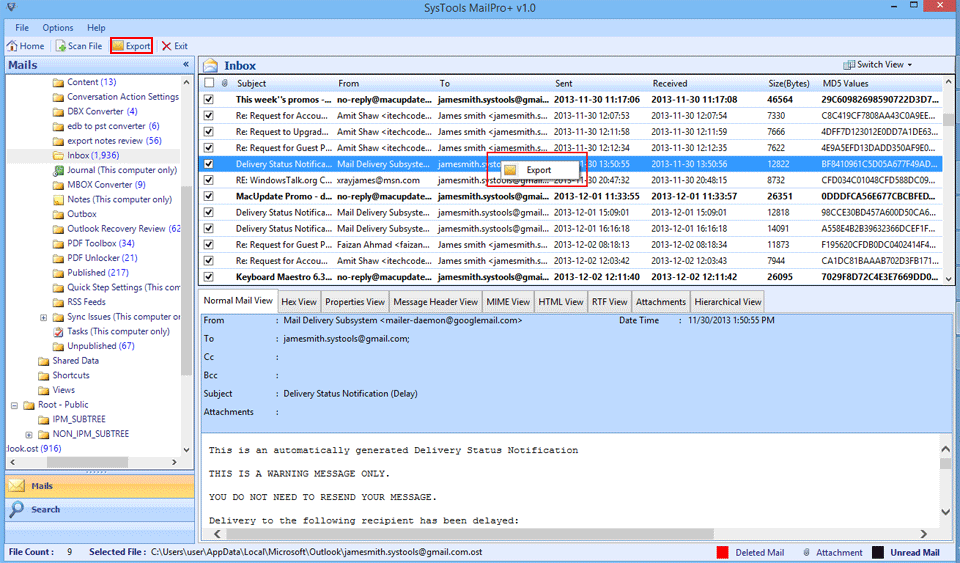 Step8
Select PDF file as Output file. Apply export options for best results. Browse location to save and then click on OK to complete the process.