Step1
In first window, click on option to create new collection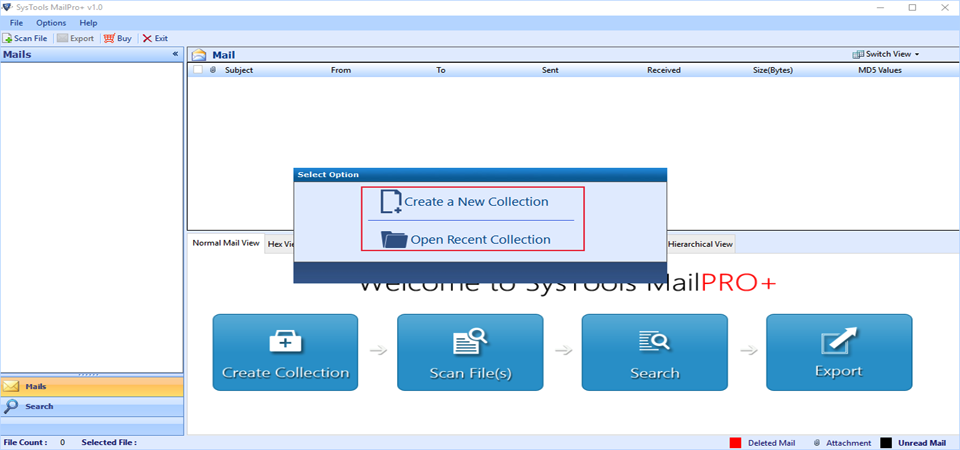 Step2
Fill information required to create a new collection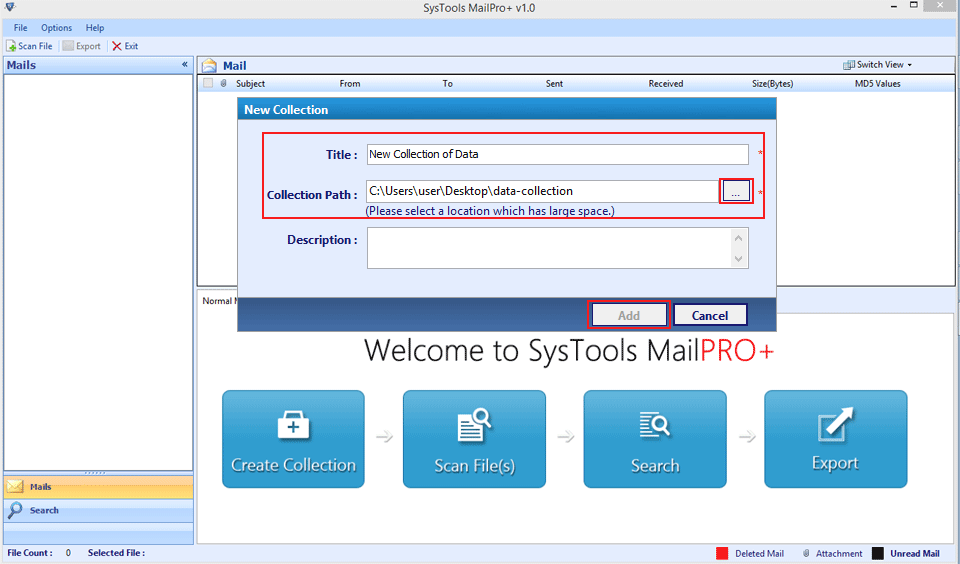 Step3
Click on scan to select file type. Browse selected file from local storage.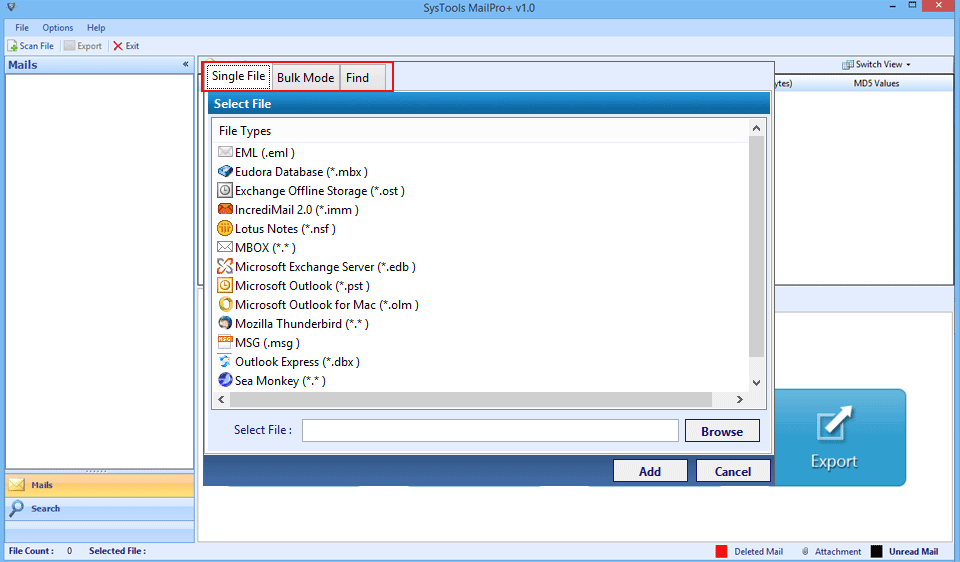 Step4
Software quickly scans & loads file for preview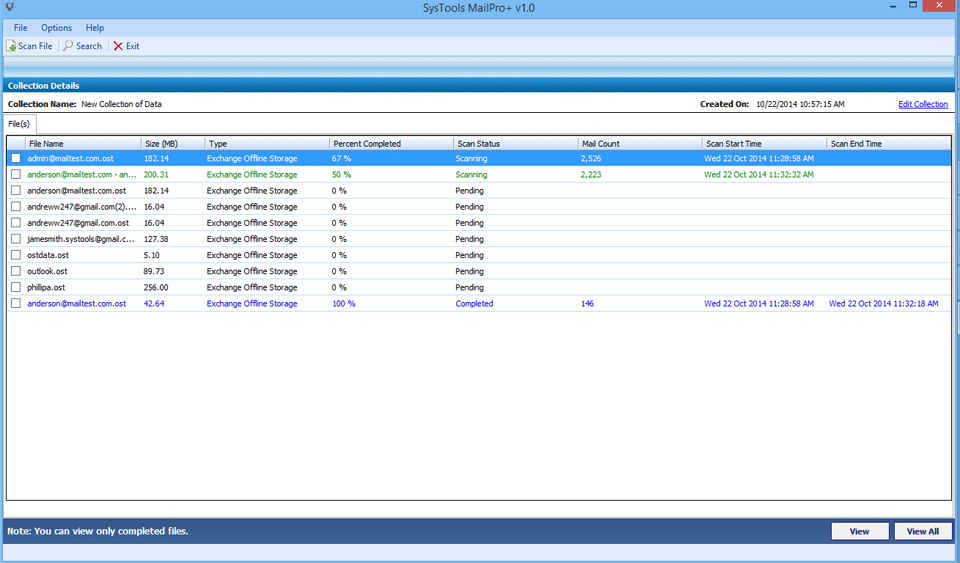 Step5
Software provides 8+ preview modes to analyze scanned data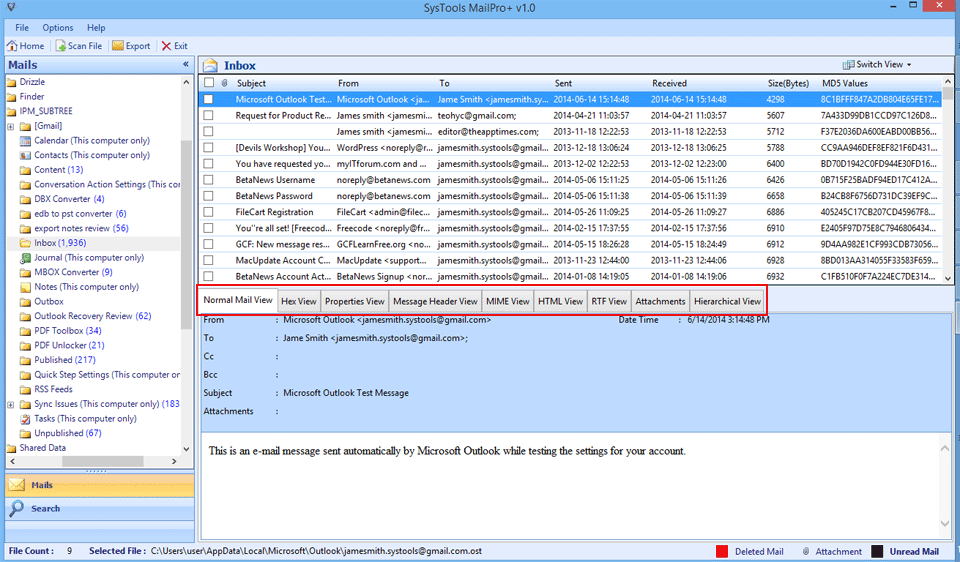 Step6
Tools provides search option embedded with logical operators.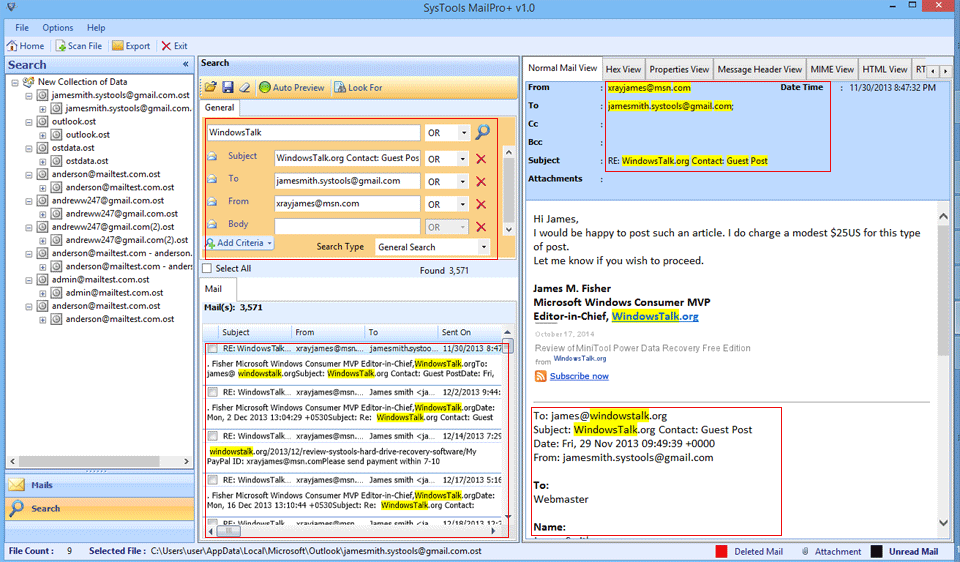 Step7
Select emails using checkbox and then right click on it to export.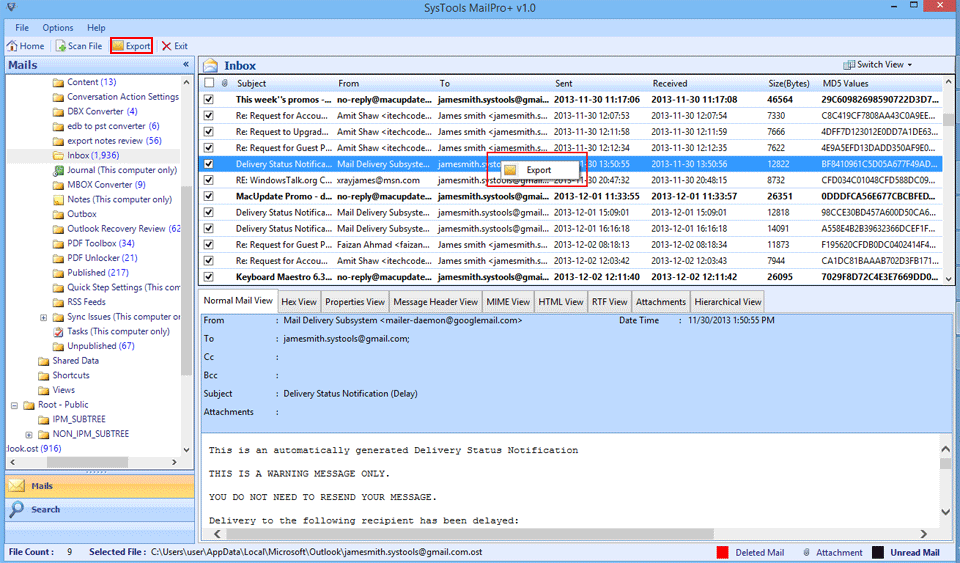 Step8
Choose file type in destination. Browse location to save it and click on OK to execute process.