Step1
Click on create collection to create newer one.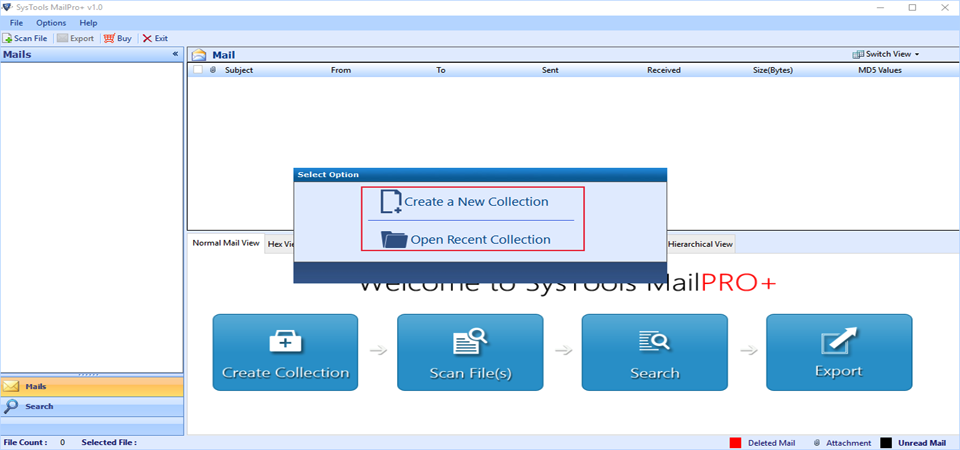 Step2
Title Name, collection path & description required to create collection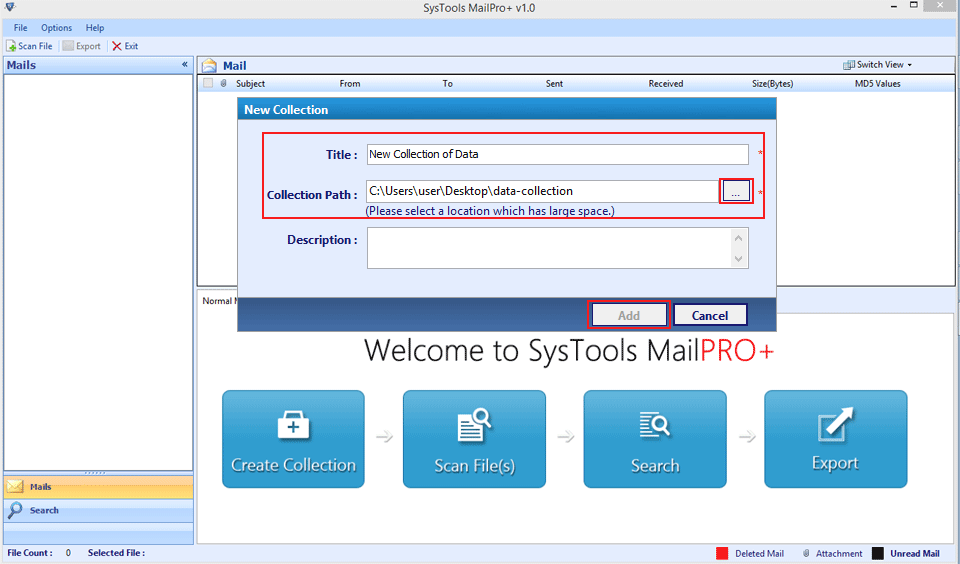 Step3
Hit Click on Scan file to browse file from local and click on Add.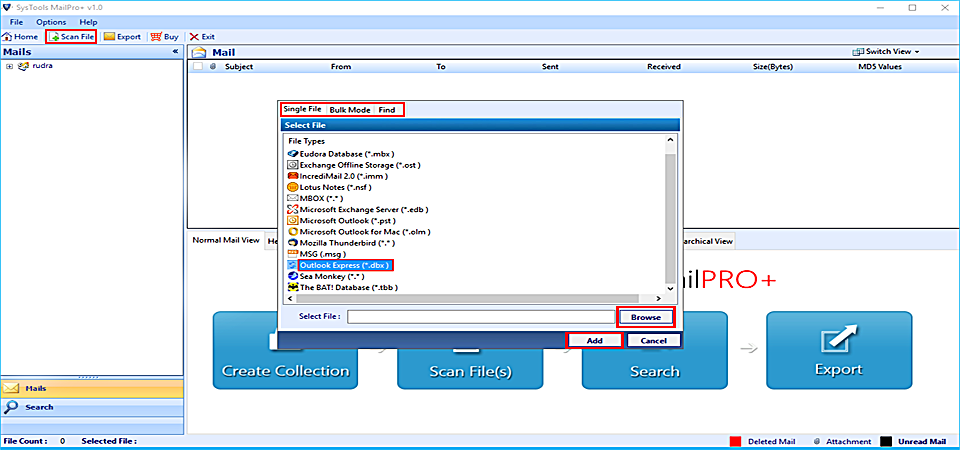 Step4
The file load and scanned in quick time for preview.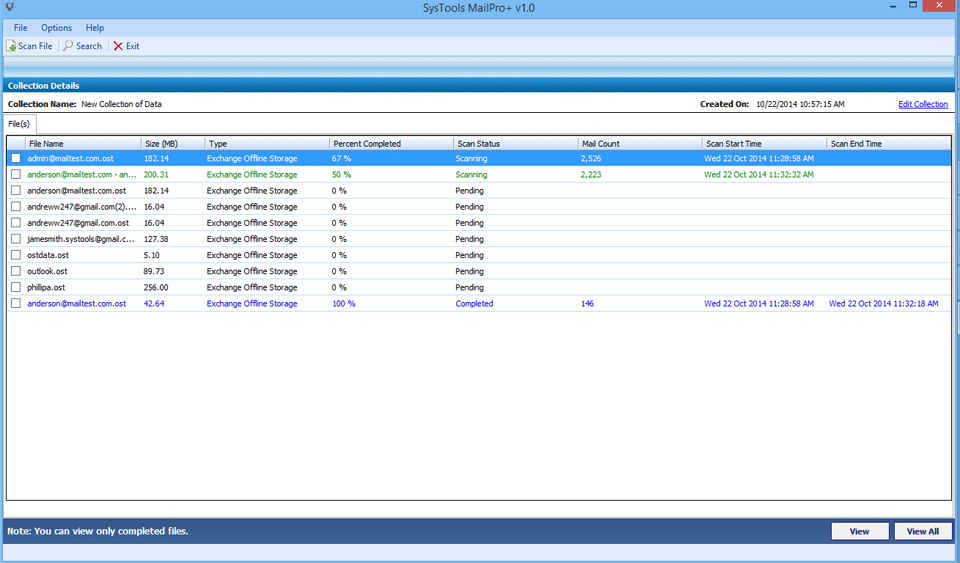 Step5
View scanned file in 8+ preview modes.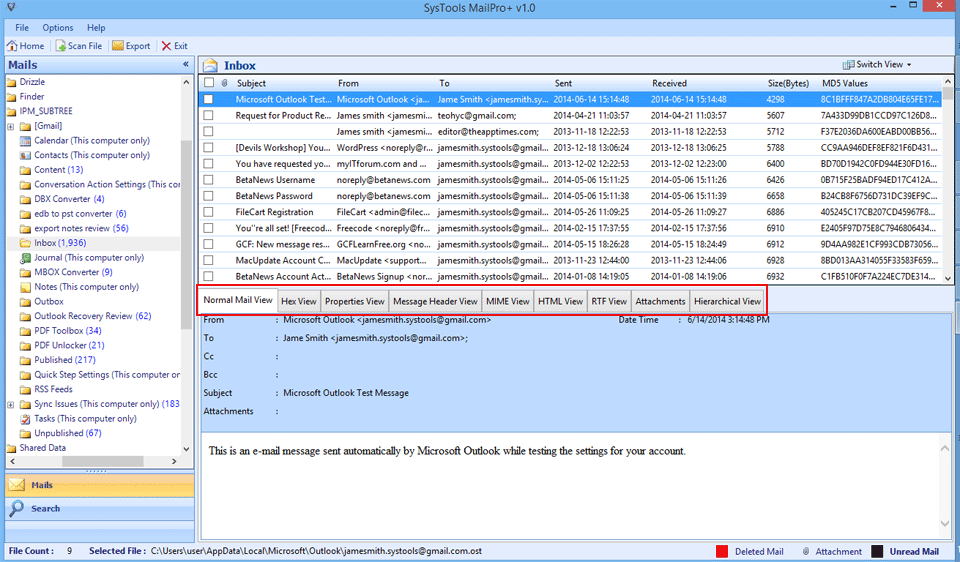 Step6
The search option can be useful in case you want to find desired emails.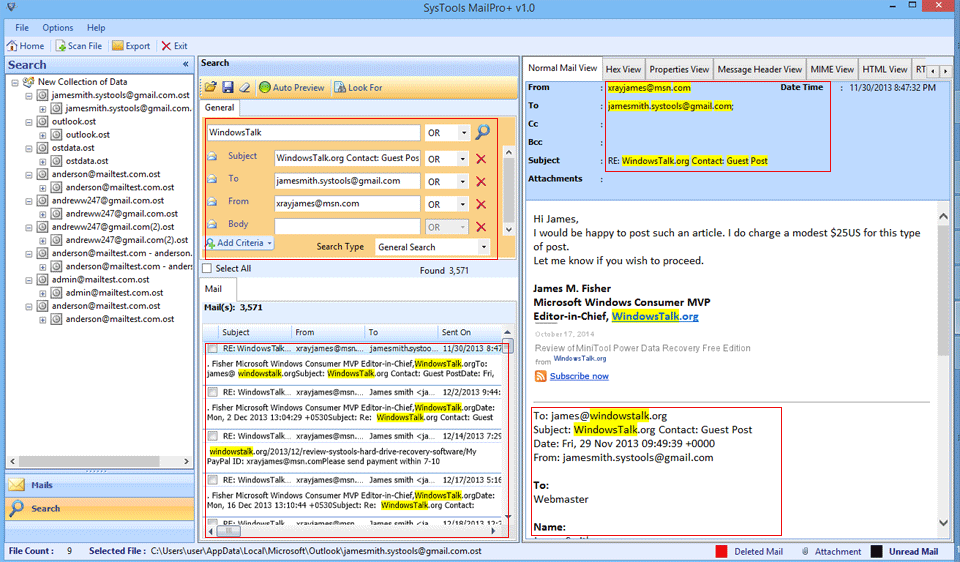 Step7
Selected emails can be exported by right click on it. For bulk export use export given in menu bar.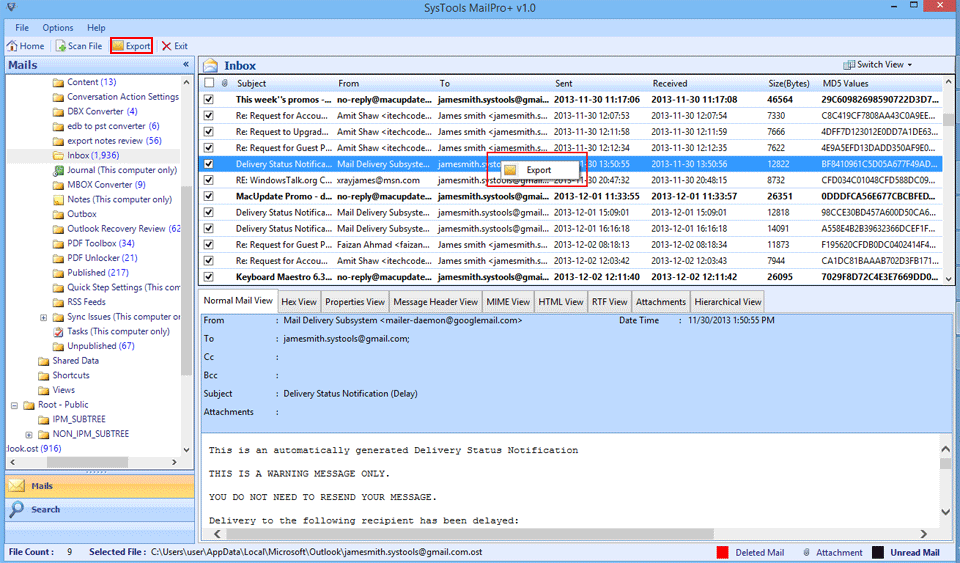 Step8
Select file type from available list and then click on OK to start process.