Eminent Features of IBM Notes to Outlook Converter
Case Study – Convert Lotus Notes Mailbox to Outlook
Scenario
A while ago, Mr. Barry had an issue when he had to transfer all emails from Lotus Notes to Outlook. In their organization, they use Lotus Notes for email communication. But, now they are switching their email client to MS Outlook.
Due to the growing popularity of Outlook, many users are moving their data to Outlook. The file format which is used in Outlook is thus it stores 50GB of data according to the version. Due to its size it becomes easier for many employees to store the data in huge amount. The another very crucial reason that why Mr. Barry want to transfer Lotus Notes email to Outlook is that the Outlook email client offers better manageability of data apart from others.
So now the problem which arises for Mr. Barry is that how to import Lotus Notes emails to Outlook, he tried various manual techniques but was not able to perform the migration. So, now all he wanted was a trusted solution using which he can move to Outlook in a reliable way.
The trusted Solution
As per the requirement of Mr. Barry. I opted Mailpro+ Email Exporter software using which I was able to successfully move data from Lotus Notes into Outlook. The most efficient features which made me chose this software are stated below:
Supports bulk migration of Lotus Notes emails
Provide Mail Preview in 9 ways
The software is compatible with Windows 10 & its below versions
Mr. Barry was so astonished after seeing the migration process success. This application works so efficiently that the whole conversion process was completed within minutes without any data loss.
Lotus Notes to Outlook Converter – Working Steps
Client Reviews For Lotus Notes Conversion Software

FinancesOnline has rated 8.0 out of 10 to this tool to transfer Lotus Notes files to Outlook 2010, 2013, 2016. It is one of the best email exporter tool to read, search & convert emails from several other email applications. The software also permits users to import the emails into 7 file types in batch.
Working of Email Exporter Software in Simple Steps
How MailPro+ Multi-tasking Software Works?

Search & Export Emails from Multiple Clients
Perform Deep & Advanced Level Scanning
Lotus Notes to Outlook Converter – Specifications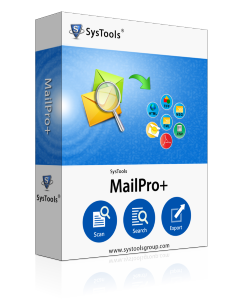 Size: 31.9 MB Version: 1.0


Supported Editions

IBM Notes to Outlook Conversion – FAQ's
Differences Between Demo Version & Full Version