Step1
Download & install Free Outlook PST Viewer software on the system. Then, run & open the software, it will create a New Collection for which you need to provide details such as: Title, Collection Path, and Description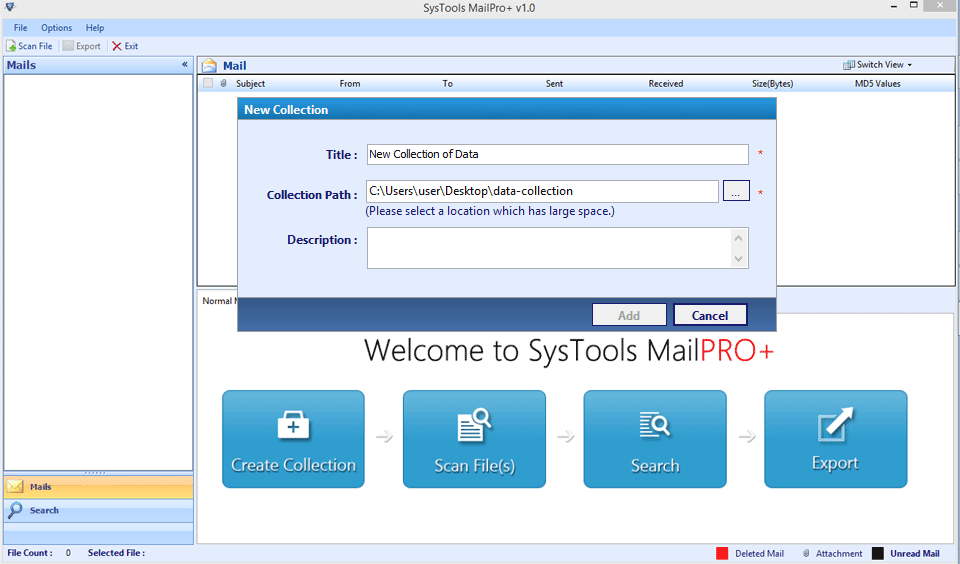 Step2
Then, click on the Scan File option and choose between Single File or Bulk Mode option depending upon the number of PST file that is to be opened
Note:
If you choose bulk mode option, it offers two more options to add the PST file:
Add Files : If you want to add multiple Outlook PST files, press the Ctrl key and select them
Add Folder : If you want to add a complete folder of multiple PST files, then go for this option.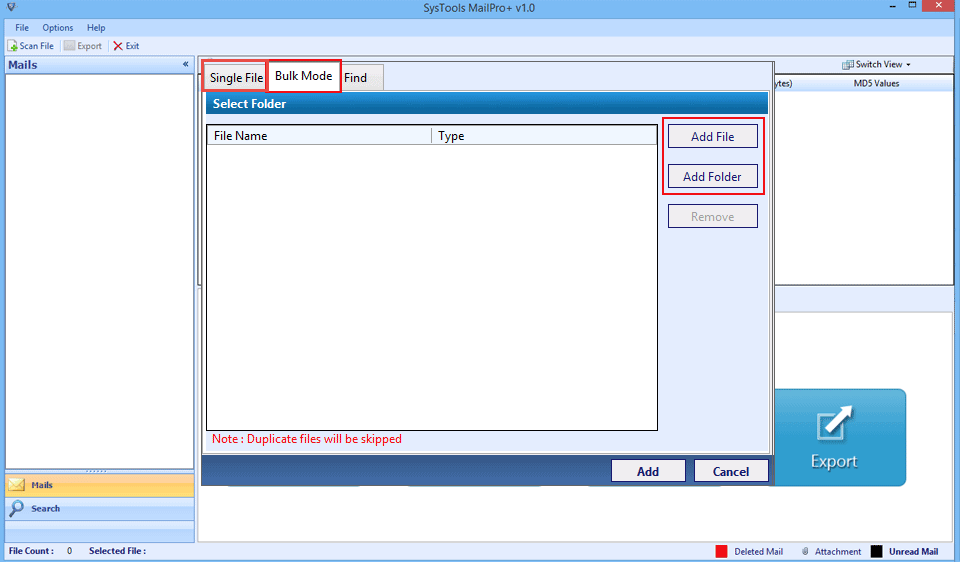 Step3
Now, if you have chosen Single Mode option, then select PST File the displayed list. To add single PST file, click on the Browse » Open » Add button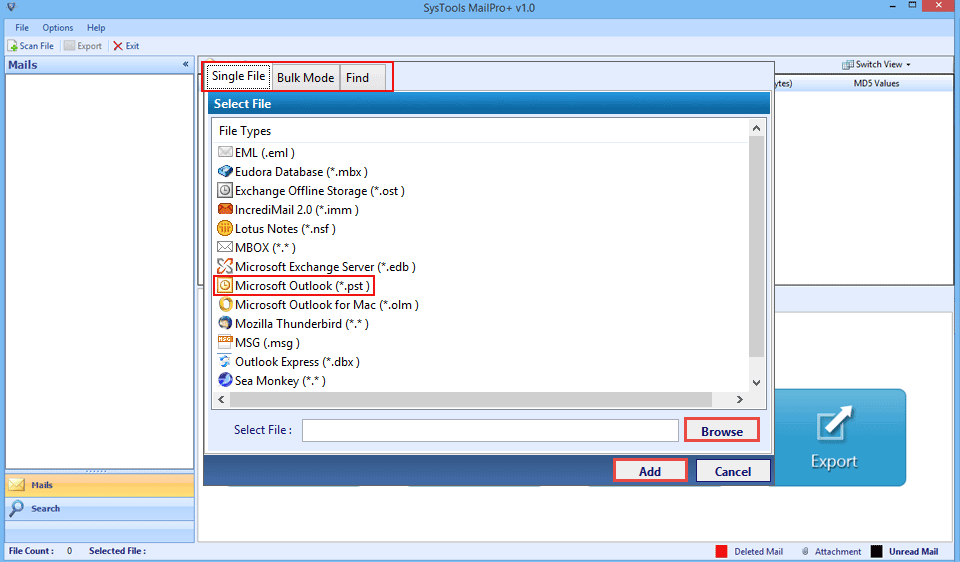 Step4
When the Outlook PST file is loaded successfully to application, the Microsoft Outlook PST Viewer application starts the scan process and extract all the mail folders from PST file. As the scan process completed, the tool will display all extracted data on the software panel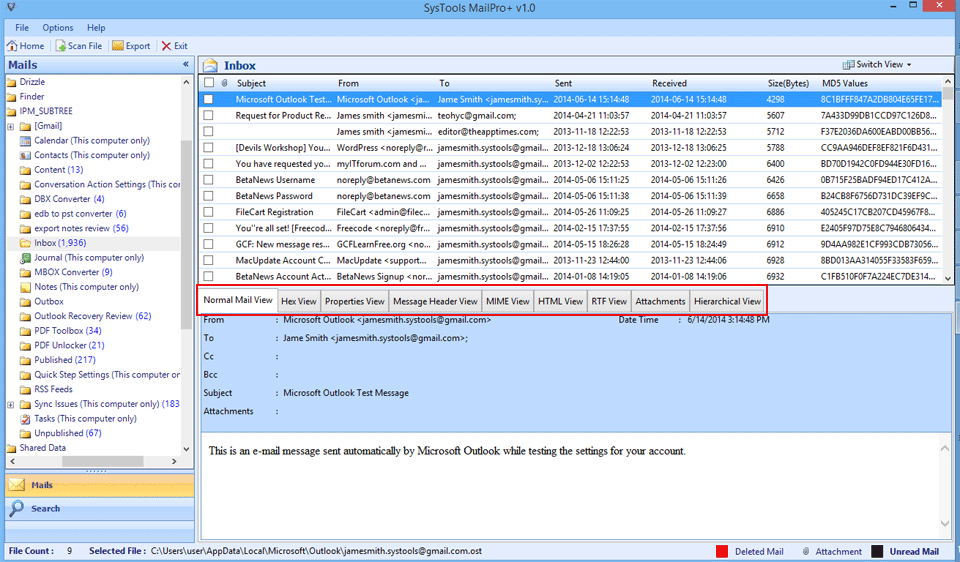 Step5
After that, you can click on any folder or sub-folder to open and view data of any particular file in Outlook PST file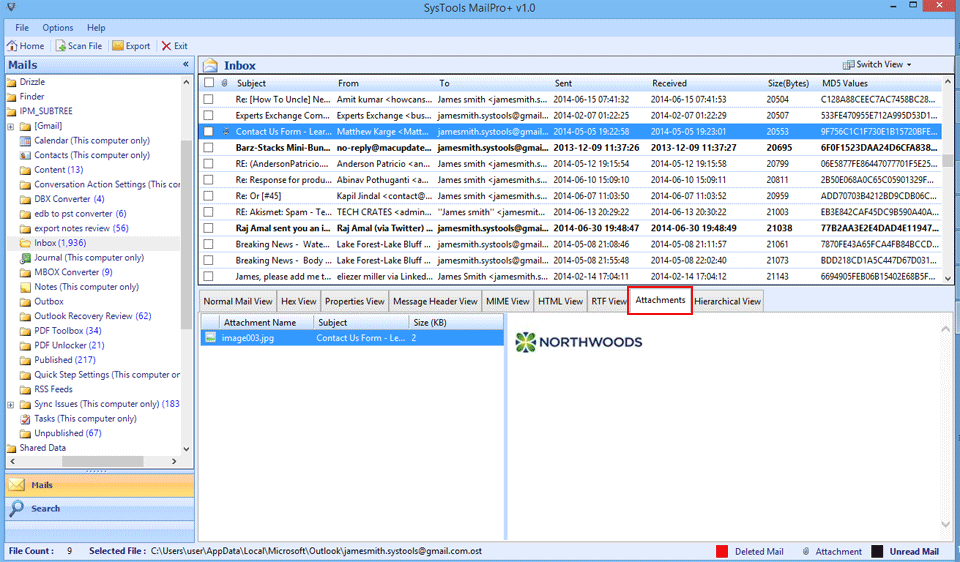 Step6
The PST Quick Viewer provides different viewing modes to change the style of viewing data. You can easily change view mode from the software panel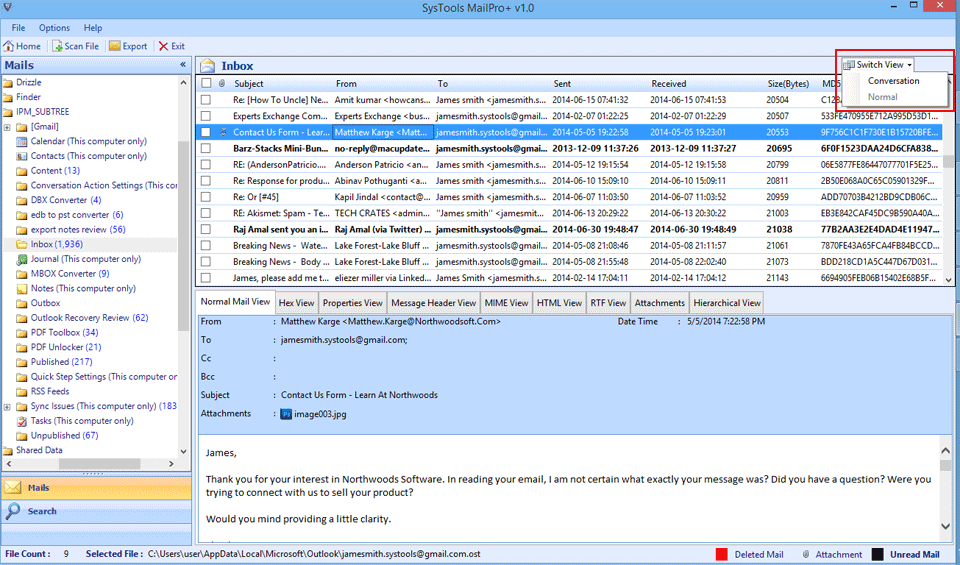 Step7
Now, you need to click on the Search tab from the bottom of PST Viewer Software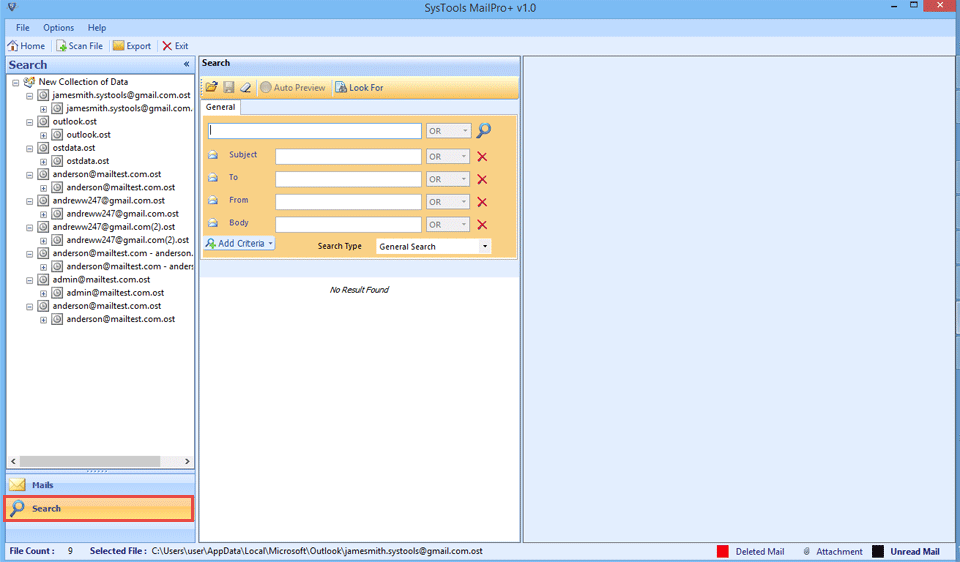 Step8
With the help of this feature, you can search for any particular email using logical operators and proper keywords. All logical operators that you can use are listed below:
OR : This option will display result optionally between the two criteria
AND : This option will display the result that matches both the criteria
NOT : This option will display the result directly opposite to search text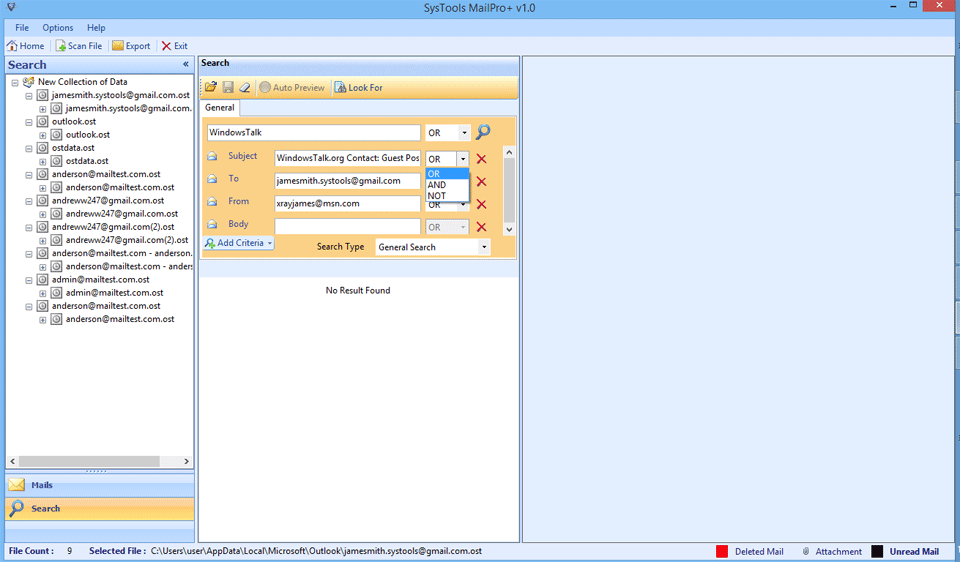 Step9
If you want to search with some other parameter, the PST Viewer free offers an option named as Add Criteria to add some special parameter like Subject, MD5, etc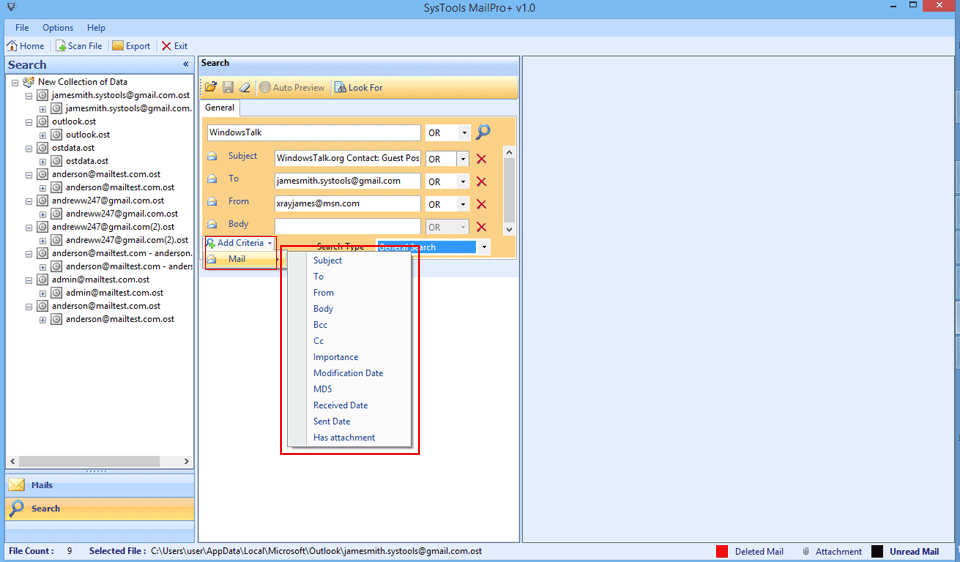 Step10
After all this, the software will provide a view of all emails that come under the specified search operation.