Step1
Download free MBOX viewer setup file on your machine, install it on your PC, and run it. Now, it will be asking for the New Collection where you have to describe Title, Collection Path, and Description.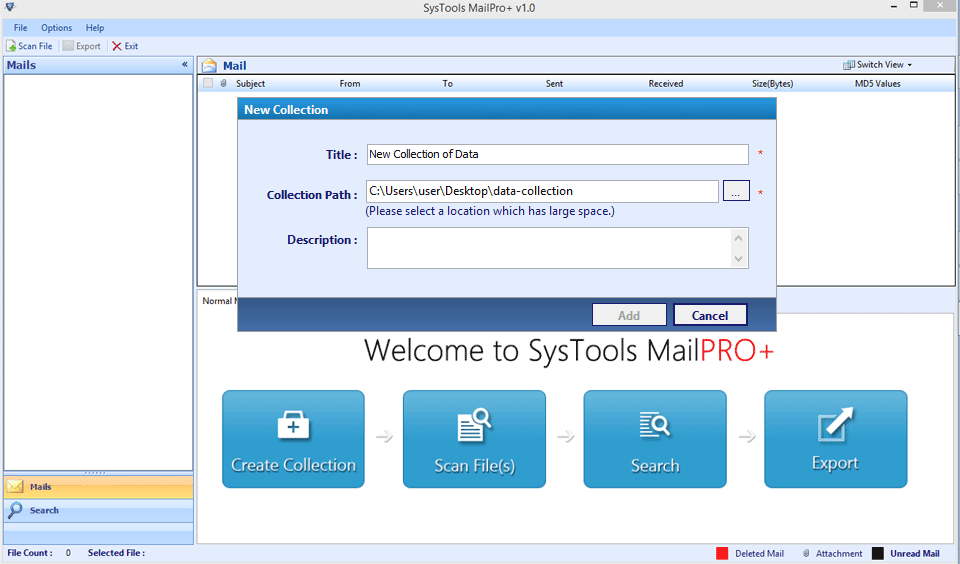 Step2
Click on Scan File button and either choose Single File or Bulk Mode tab as per the quantity of MBOX files to be opened
Note :
The bulk mode offers 2 additional options for browsing MBOX files i.e., Add File or Add Folder.
Add Files : Select multiple files by pressing Ctrl button to add them
Add Folder : Directly browse folder having multiple MBOX files to be viewed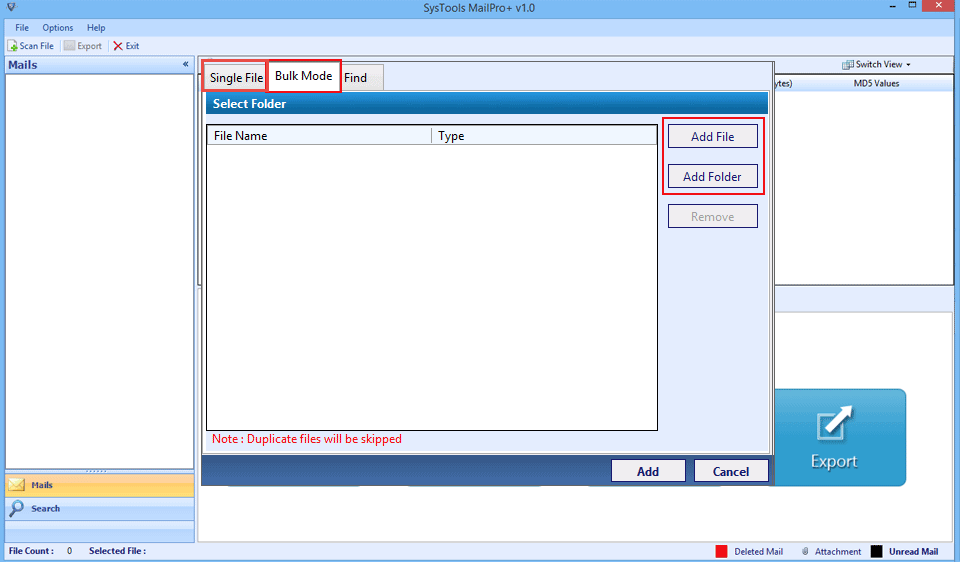 Step3
If using Single Mode then, choose MBOX option from listed file formats. Click on Browse button to locate a single MBOX file, select it, and hit on Open » Add button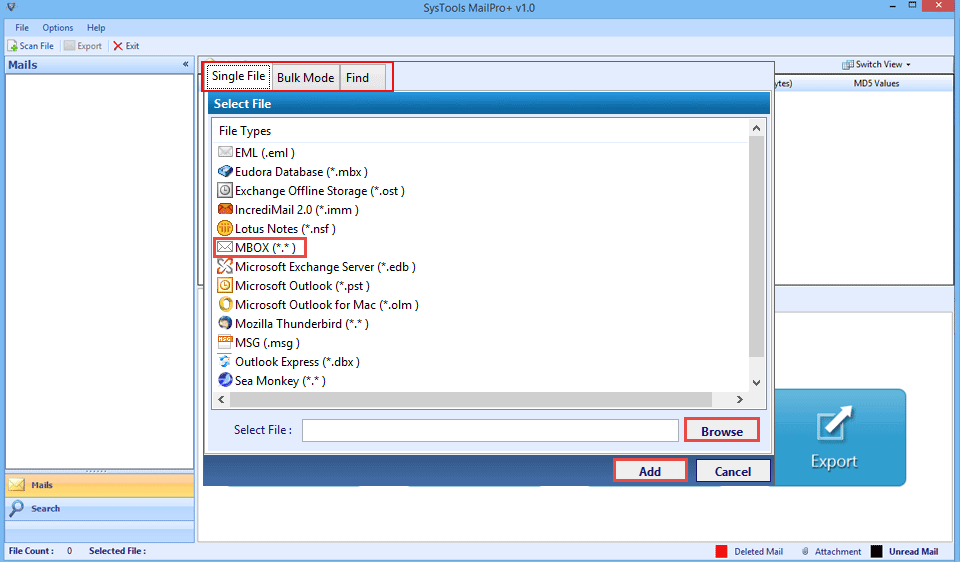 Step4
Free MBOX Viewer will start scanning files to extract all mail folders from them. Once the scanning gets finished, all retrieved MBOX messages gets loaded on opener's wizard.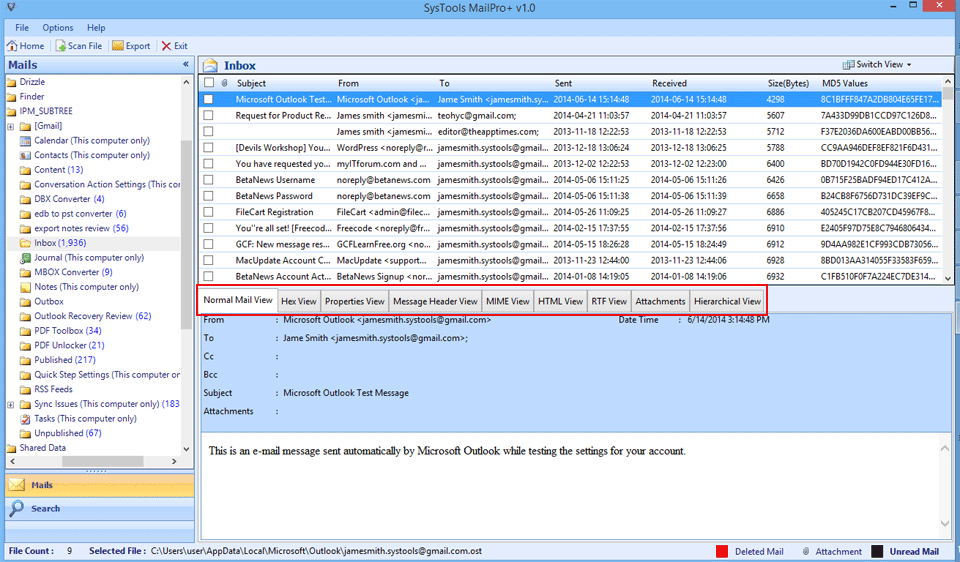 Step5
Folders and sub-folders gets loaded on left hand side of the screen. Click on any of the folder from which you want to view messages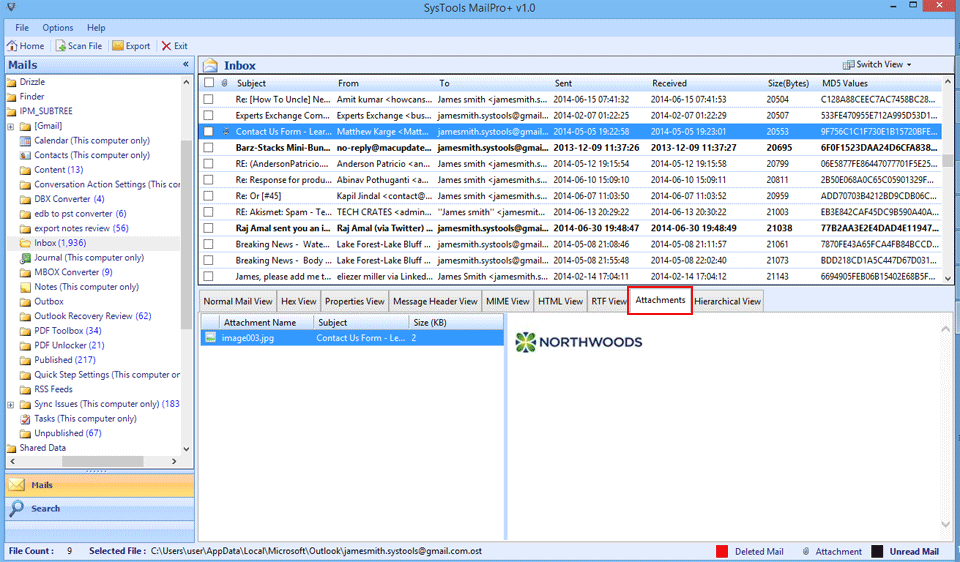 Step6
You can also switch viewing modes in desired manner with help of provided options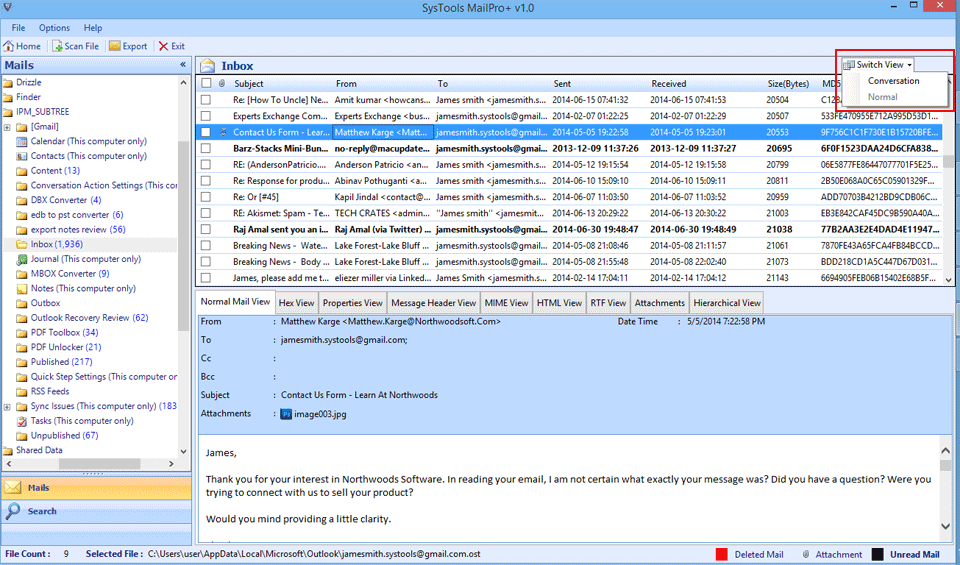 Step7
Now click on Search tab located at the bottom of MBOX email viewer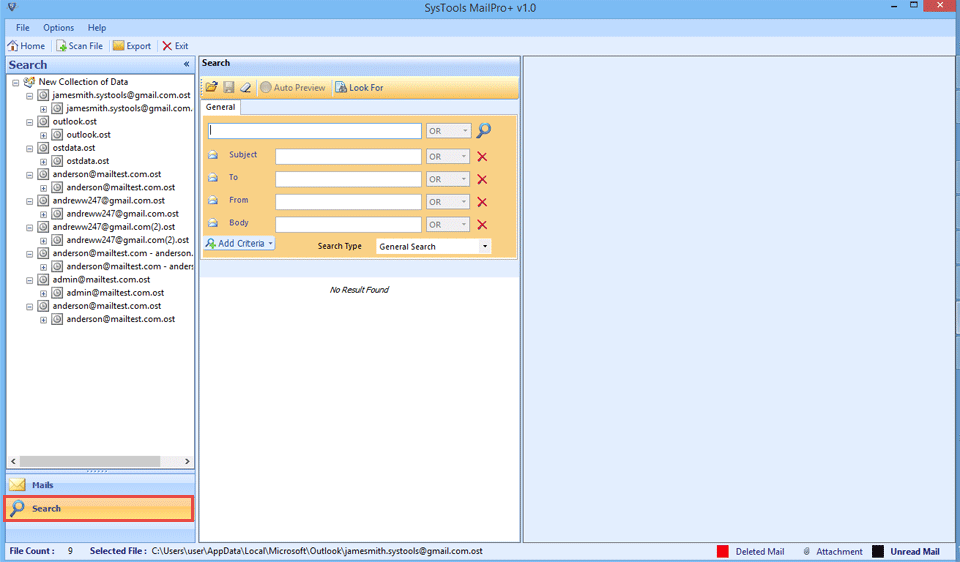 Step8
Here, you will be able to search emails with help of logical operators and keywords. Below listed are the logical operators that you can use :
OR : Searching item will be carried optionally in between two criteria
AND : Search text will be available in both the criteria
NOT : Searching text should not be included in the results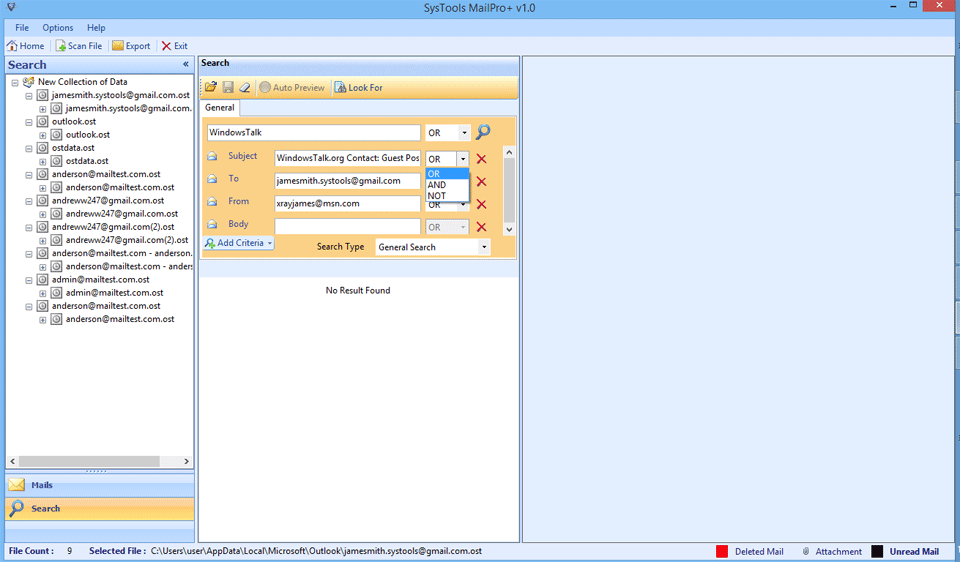 Step9
There is an another option of Add Criteria. In this, you can fill required parameters like Subject, body, MD5, Priority, etc.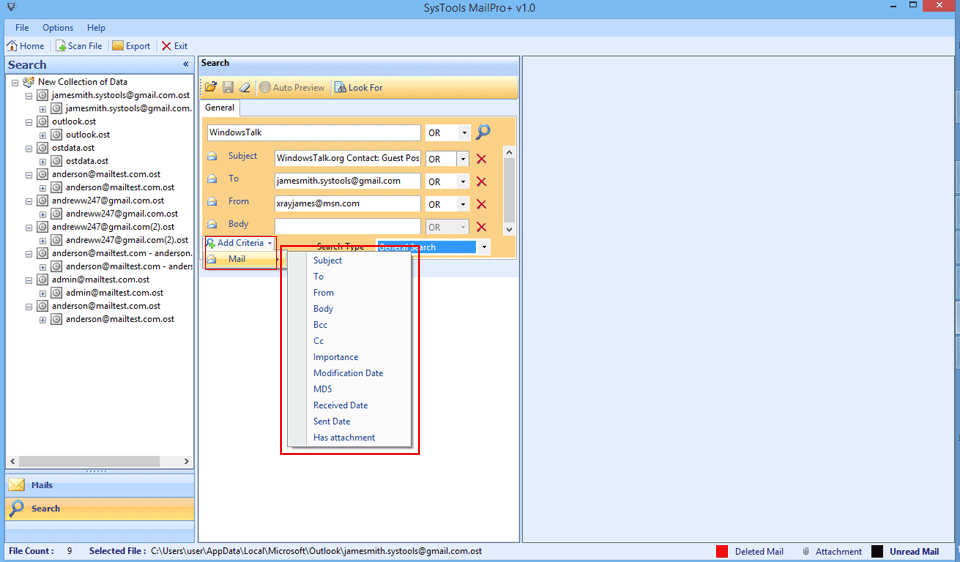 Step10
Finally view all emails, which are result of your searching operation