Step1
Download & Installs the EDB Forensic Tool. When You run the tool, it opens ups with two option
Create a New Collection:- For creating new collection
Open Recent Collection:-To open the previously created Collection.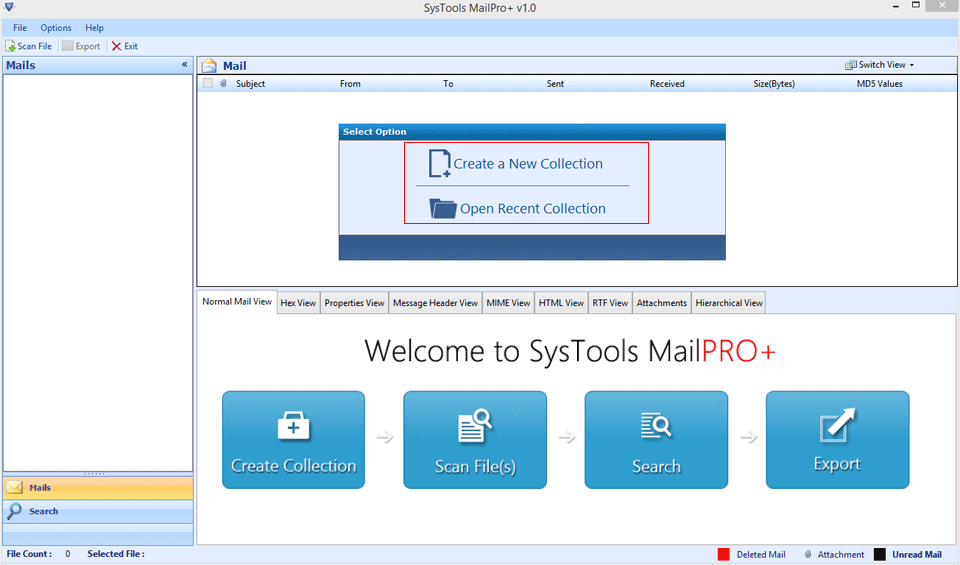 Step2
Click on the Scan File Option From the navigation bar to scan and loads EDB file. Please Select the Mode to Browse the MBOX file from local Storage
Single File Mode:- To browse the single EDB file
Bulk Mode:- To scan the EDB file in bulk
Find Option:-To automatically locate the EDB file from local storage.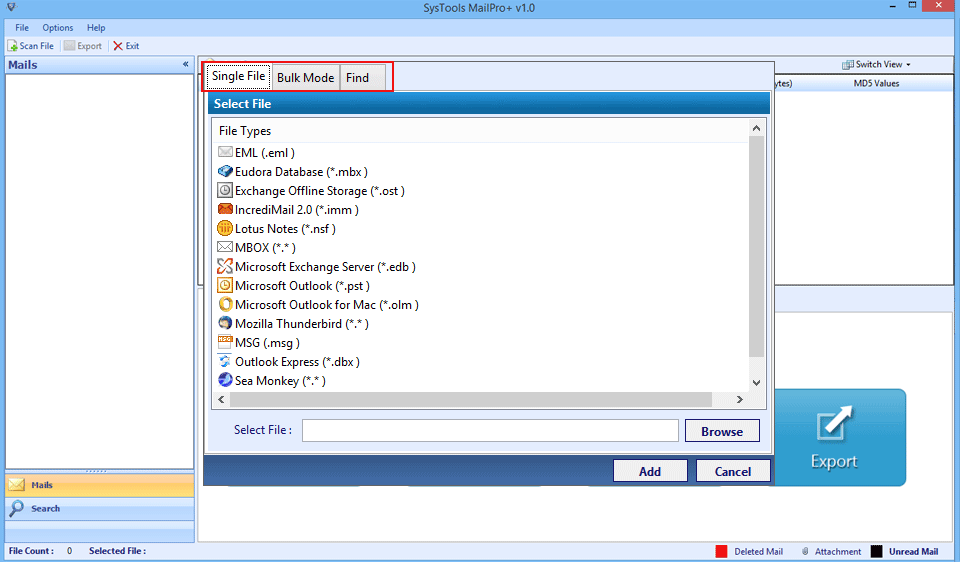 Step3
When the scan completes, EDB forensics tool loads the file in recursive manner in the left panel. Click on the email to analyze it in 9+ preview modes like Hex View, Properties View, Mime View, HTML View and many are there in list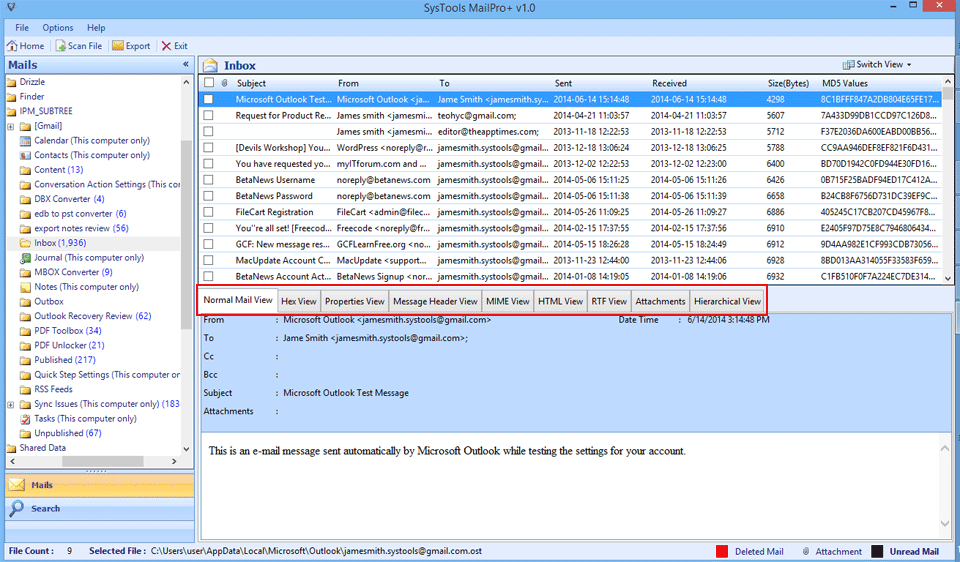 Step4
If you want to search for selected emails then you can use Search Option just click on search button then a wide search menu with multiple search option opens. There are many logical operators to refine or narrowing your search result such as AND, OR, NOT. You can also add criteria to your search like Subject, To, From, Priority etc. Click on search button to proceed. This wiil enlist your desired result.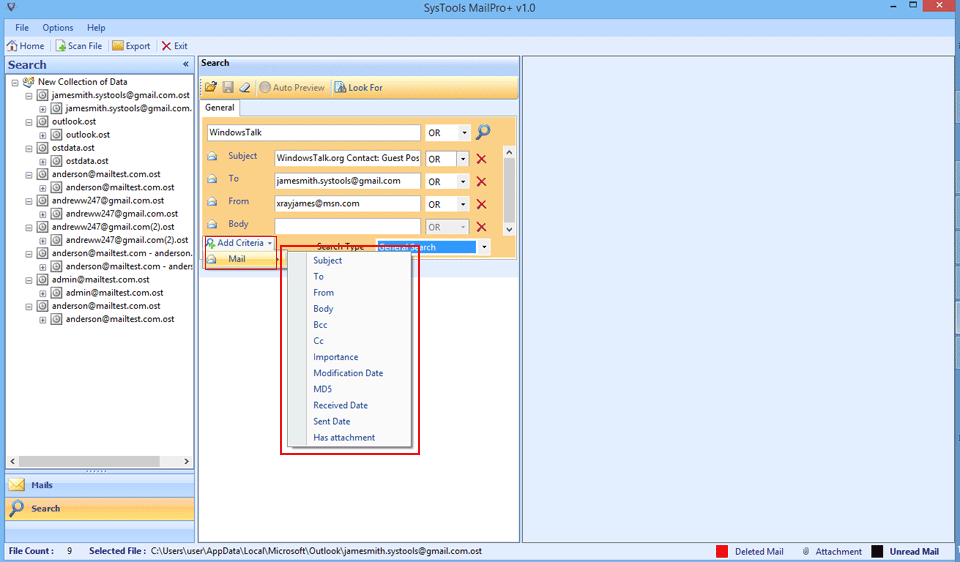 Step5
When the search process completes then the email with given keywords get listed. There is option available to save the search result for Future reference.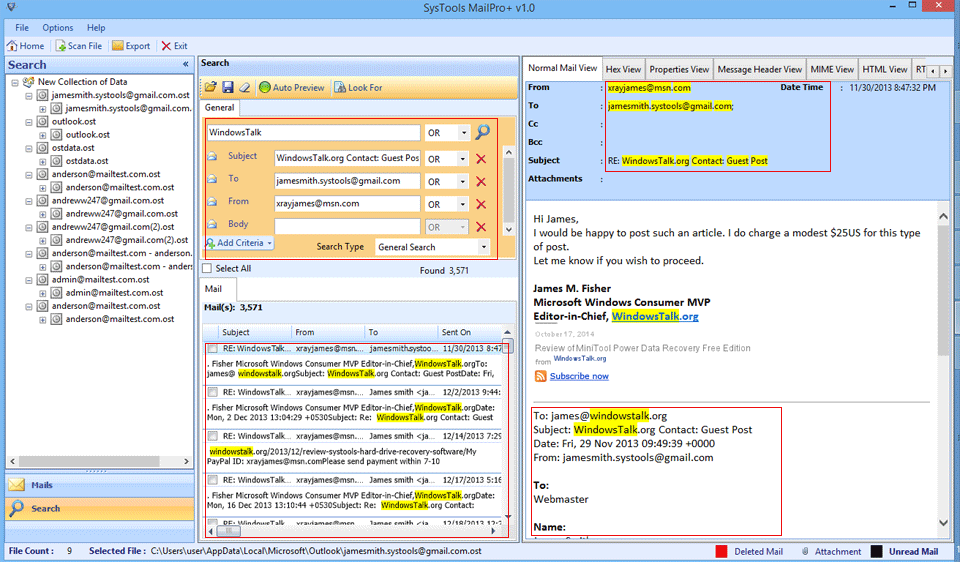 Step6
When you are done with analysing and searching of Exchange EDB file then EDB Forensic Tool provides the functionality to export edb to pdf file format. Because PDF file standard format to present the evidences in law enforcement agencies like Court, Police etc.