Step1
Download & Installs the IMM forensics tool. When you run, it opens ups with two option:-
Create a New Collection:-To create Fresh Collection.
Open Recent Collection:-For opening previously created collection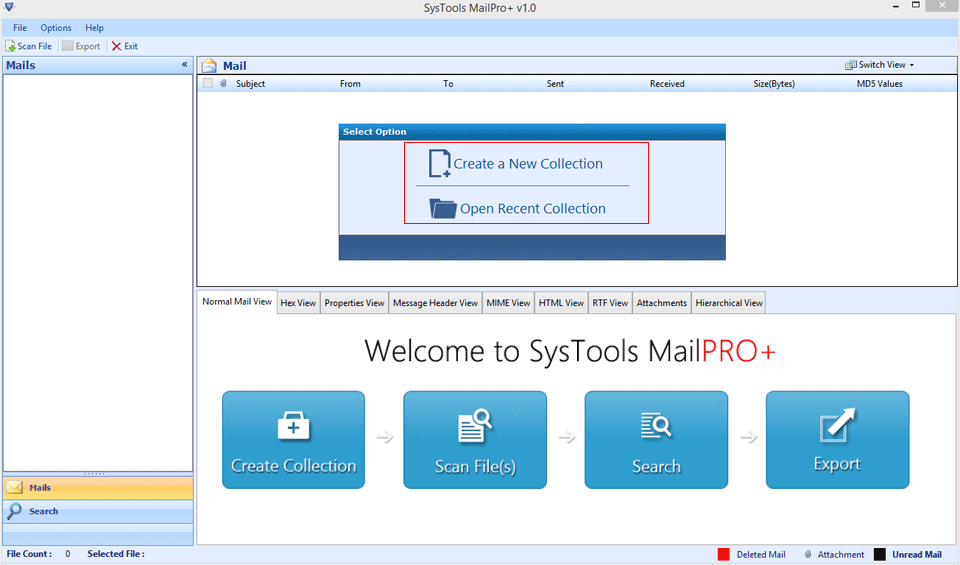 Step2
Click on the Scan File present at navigation bar to scan and loads IMM. Select the Mode to Browse the IMM file from system
Single File Mode:- To browse the single file only
Bulk Mode:- To browse the folder containing multiple IMM
Find Option:-To automatically locate the IMM file from local storage.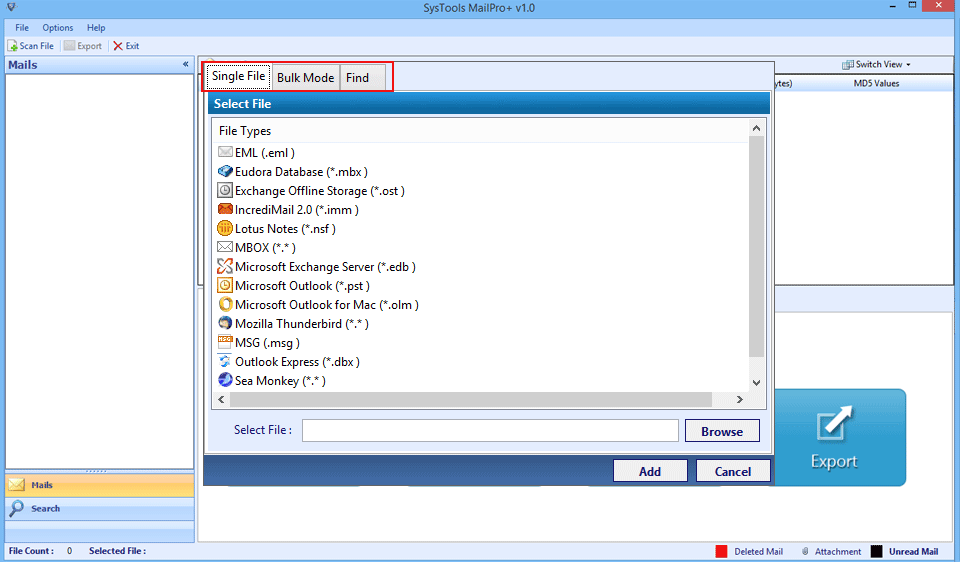 Step3
When software completes the scanning process, then IMM forensics tool loads the file in recursive manner in the left panel of the software. Click on the email to analyze it in different preview modes like Hex View, Properties View, Mime View, HTML View, RTF view, Hierarchical view etc.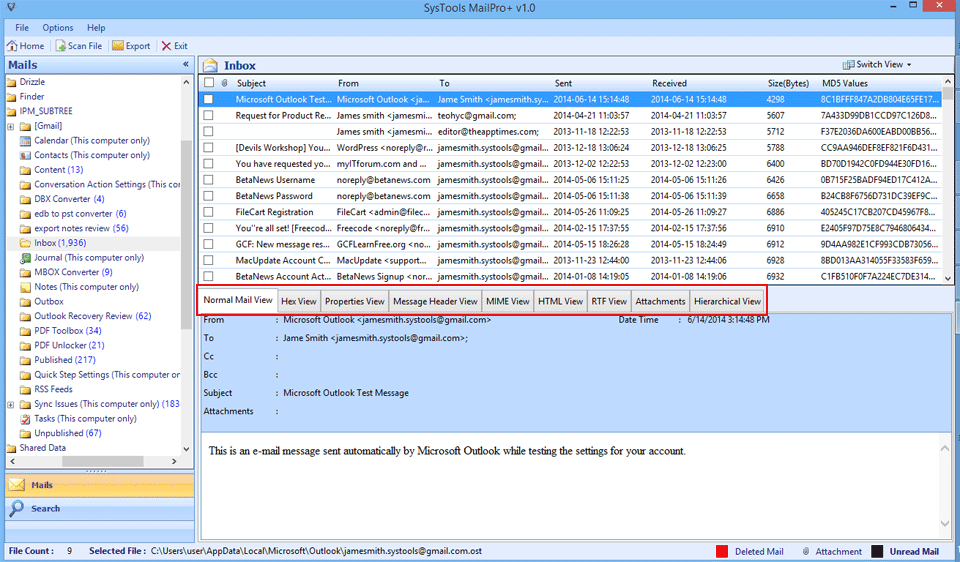 Step4
If you want to perform email discovery then click on Search Option. It opens with large menu with multiple search option. You can use the multiple operators like AND, OR, NOT to limits your search to specific results. There is also the facility to carry search with added criteria like Subject, To, From, Priority etc. After this hit the search button to proceeds further.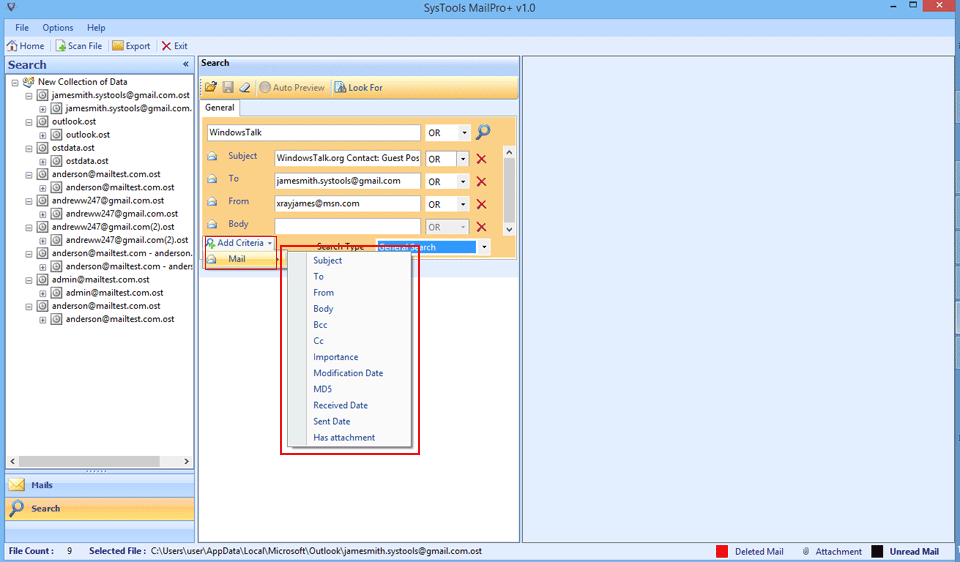 Step5
When the IMM forensics tool completes the search process then result is shown in right pane. There is option provided by the tool to save the search result for further analysis.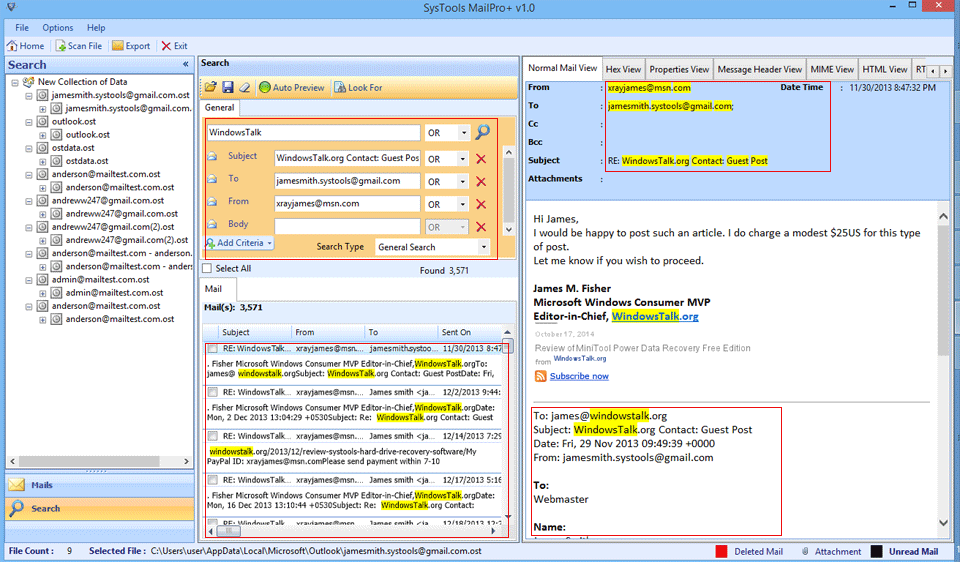 Step6
After carving out the information, IMM forensics tool facilitates you to export the Icreimail Email Client IMM file in the format like PDF, HTML, TIFF, CSV etc.