Key Features of Outlook Emails to PDF Converter
PST to PDF Converter – Case Study
Scenario
A few weeks ago, while using Microsoft Outlook, Mrs. James faced an issue where she was stuck in some forensic case. Her entire email data was stored in PST file format. As an evidence, forensic experts were asking her to show some proofs which were their in the email messages. So, she wanted to save Outlook emails as PDF format as it is the best option to print email messages and display them as proof.
Another complication was that there were some emails as well which were having attachments stored in it. So, converting PST emails to PDF with attachments while using the manual procedure was not feasible. Therefore, she decided to go for the third party application i.e. Outlook to PDF converter using which she was able to perform migration in an easy and efficient way.
Effective Solution
To carry out the export process, she opted for MailPro+ Email Exporter Tool. Using this application, she was able to print Outlook emails to PDF format in a secure and reliable way. The eminent features of the software which made her choose the tool are:
Convert PST to PDF with Attachments
Option to Batch Convert PST file to PDF
Preview Email Messages in 9 viewing options
Export Outlook Emails to PDF using Search Filters
Creates Export Report after the migration process completes
Outlook Email to PDF Converter – Step by Step Guide
Client Reviews For PST to PDF Conversion Tool
How to Print Outlook Emails to PDF?
Search & Export Emails from Multiple Clients
Perform Deep & Advanced Level Scanning
PST to PDF Conversion Tool – Specifications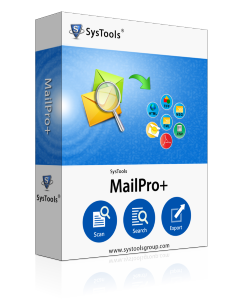 Size: 31.9 MB Version: 1.0


Supported Editions

Outlook to PDF Converter – FAQ's
Yes, Outlook to PDF converter tool is a trustworthy solution to convert Outlook emails to PDF with attachments in just few clicks.
Emails from PST files are converted into PDF format and are stored at the location provided by the users. One can navigate to the desired location to find the PDF files.
No, the software to save Outlook emails as PDF format does not impose any file size limitation on the PST file.
Differences Between Demo Version & Full Version