Step1
Select option to create new collection to save files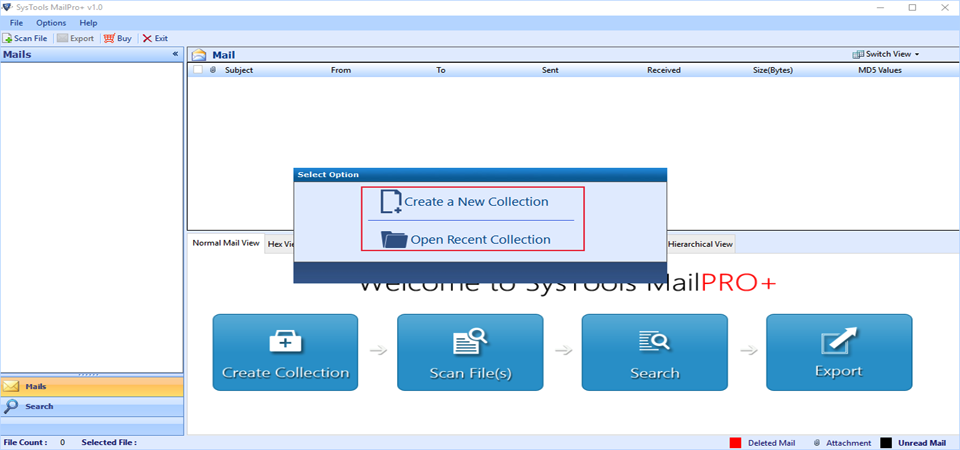 Step2
Enter information to add new collection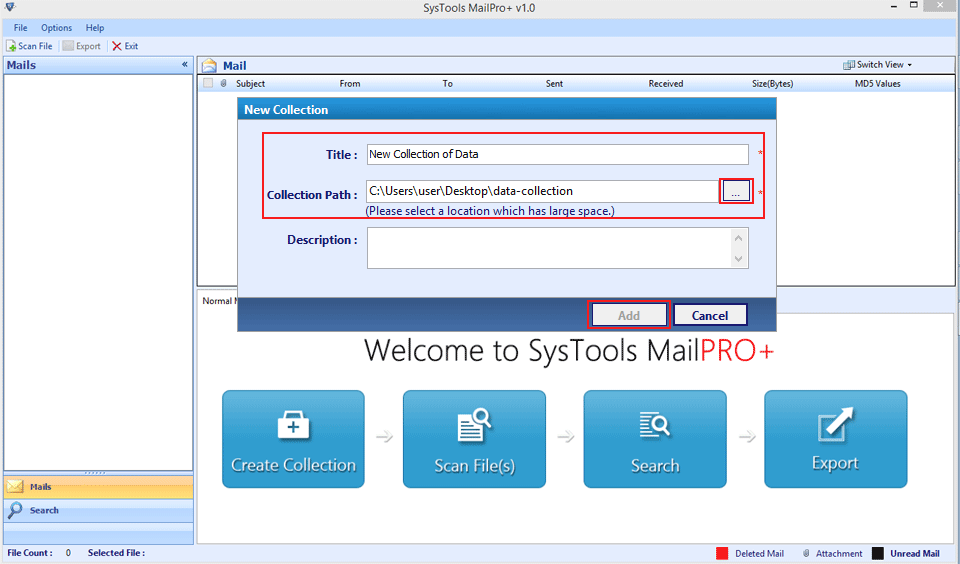 Step3
Click on scan to select file type and then browse file from local storage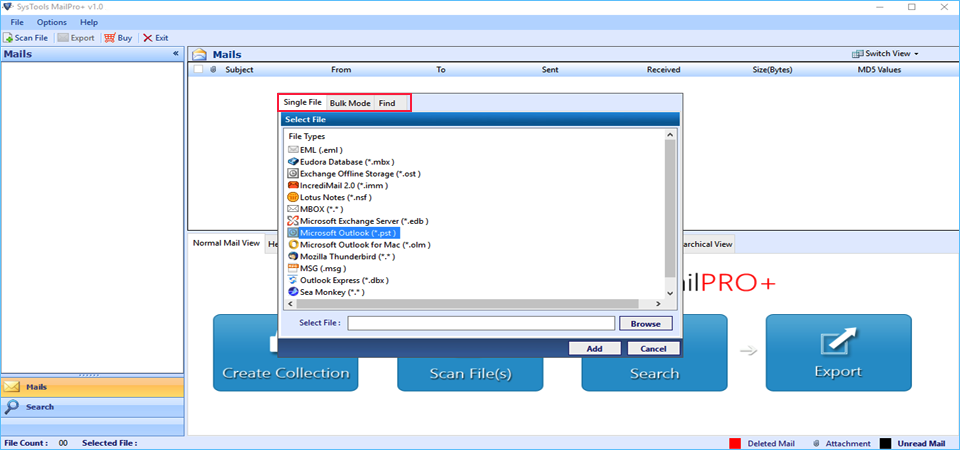 Step4
PST to HTML software scans & load file with email count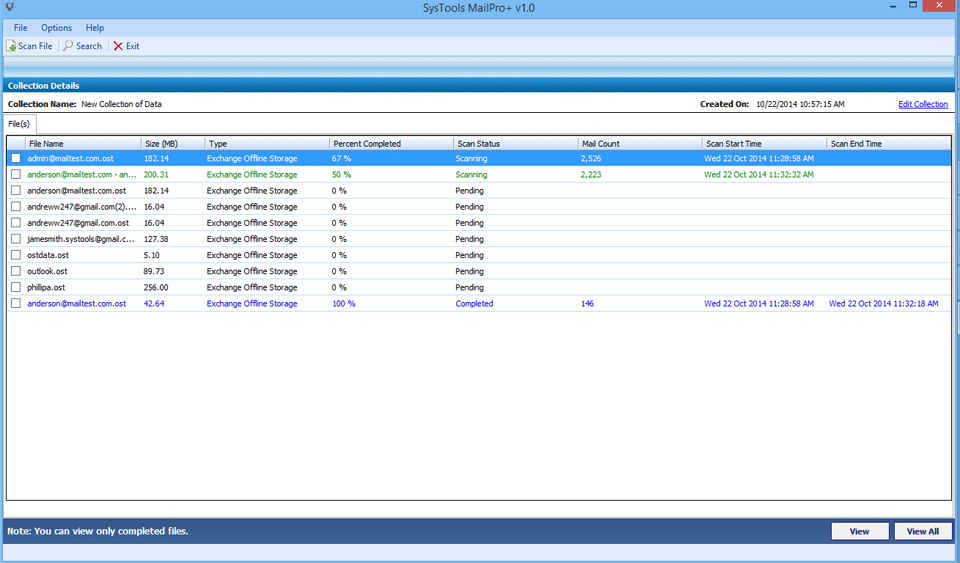 Step5
Tool provides multiple preview modes to analyze scanned files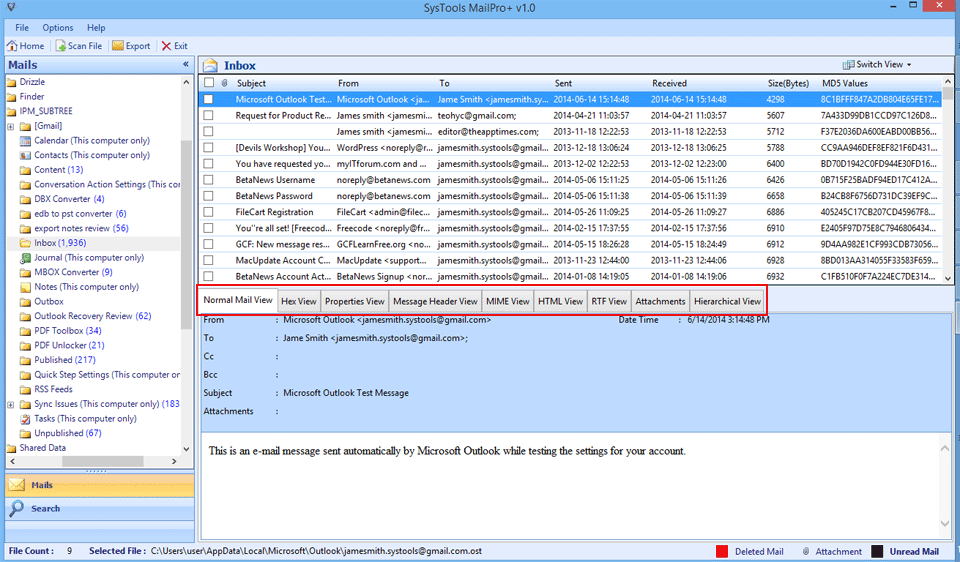 Step6
Perform intensive or extensive search queries on email data using search option.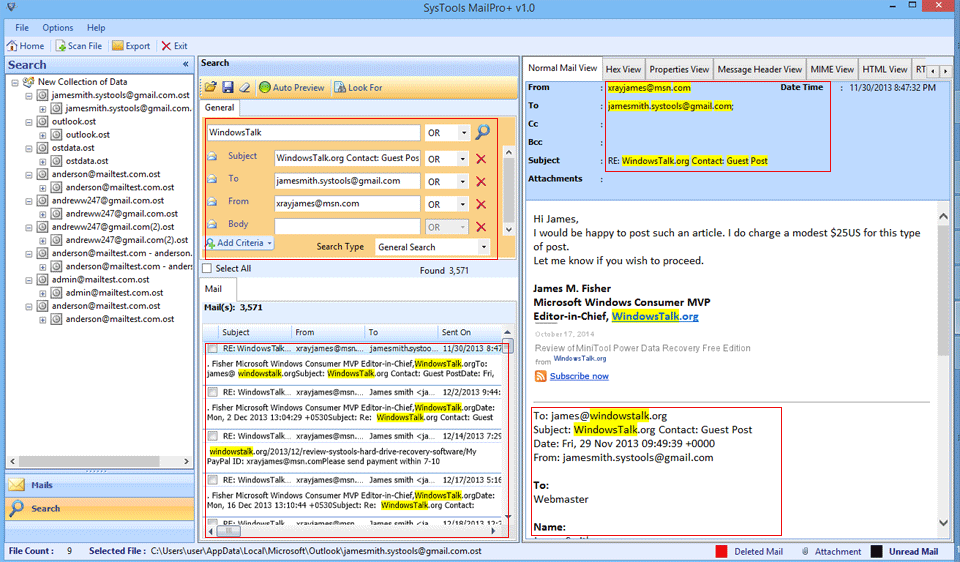 Step7
To convert selective emails, right click on them and export. For bulk mode, prefer to use export given in menu bar of pst to html utility.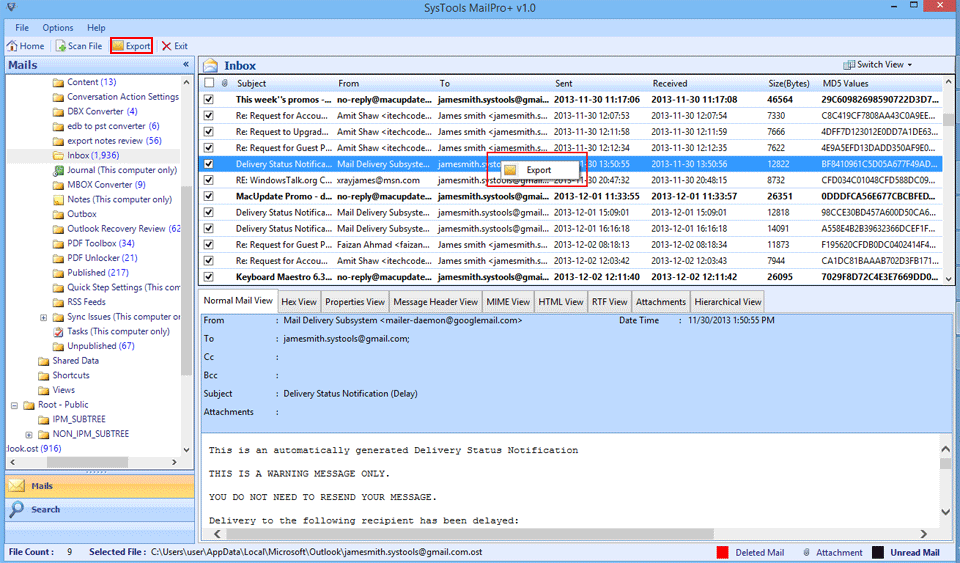 Step8
Select HTML format and then use given export options. Browse location to save file & click on OK to start process.