Advanced Features of OST to PST Converter
Case Study – Import OST File into PST
Scenario
A little while back, Mr. Evan faced an issue with large 15GB OST file of an Exchange, which suddenly becomes inaccessible. It was hampering the emailing service & thus he lost his account access of his OST file. All he wanted was to make the mailbox items of Exchange accessible by troubleshooting OST file issue, as the large OST file size was the biggest obstruction.
Thus, being a part of established company Mr. Evan was not able to compromise with an interrupted internet service for any of its users as well. Therefore, a need arises for an effective solution for making the items stored in OST file accessible as early as possible.
Evan then started looking for a solution that could help resolve the problem of inaccessibility of data items in OST file without any data loss. He started an intensive research on Google, then he found the software to be an ideal option.
An Exceptional Outcome By the Software
Evan chose MailPro+ Multi utility tool to convert corrupt OST file into a usable state by transferring all data items to PST file format. He also recognized eminent features of the software which are listed below:
The software supports bulk conversion of OST files
Capable of converting all embedded attachments of OST emails to PST
Examines data items of OST file in 7+ Mail Preview
Get detailed Export process report in CSV file format
Evan went ahead & also ran the demo version of the software which provided the following results:
The OST file items were easily converted into PST, without losing a single mailbox item.
All the Extracted emails were saved in a new Outlook PST file.
OST File to PST Converter – Working Steps
Client Reviews For OST to PST Converter
Working of Email Exporter Software in Simple Steps
How MailPro+ Multi-tasking Software Works?

Search & Export Emails from Multiple Clients
Perform Deep & Advanced Level Scanning
OST to PST Converter – Specifications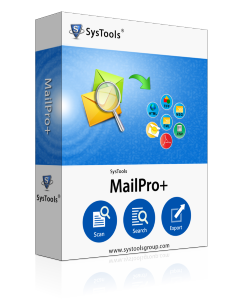 Size: 31.9 MB Version: 1.0


Supported Editions

IBM Notes to Outlook Conversion – FAQ's
Differences Between Demo Version & Full Version