Step1
Download & Installs the tool. Run the software, the new window came up with two option:
Create a New Collection:- To create new collection to store details
Open Recent Collection:- Open up the previously created collection.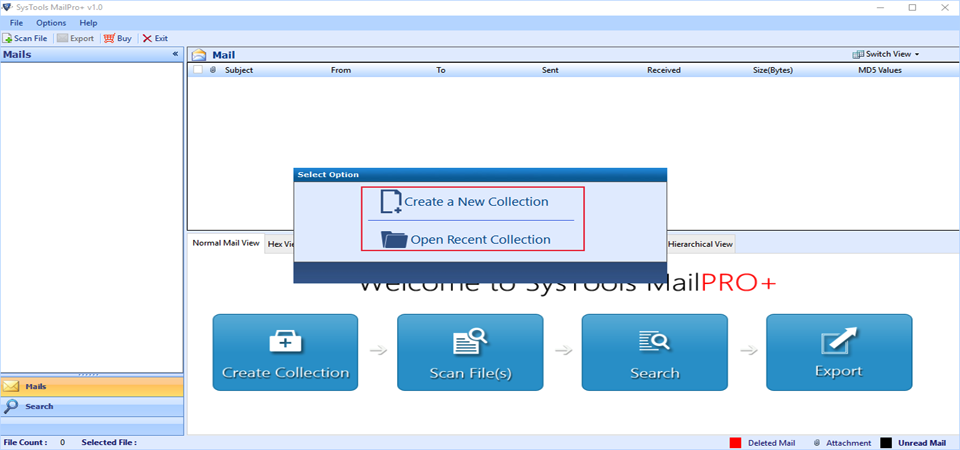 Step2
When you select the create new collection it asks you to provide the necessary details regarding the collection such as Title Name, Collection Path & Description. Click on ADD Button to save the collection.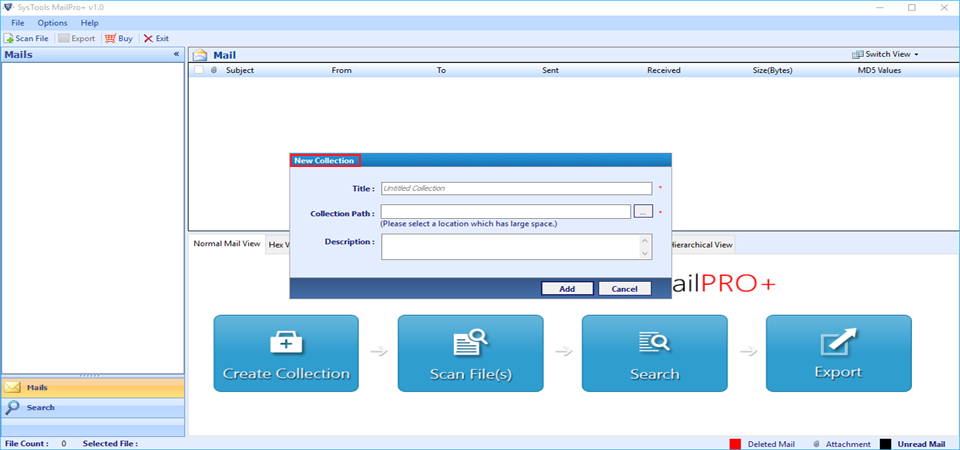 Step3
Click on Scan file button located at navigation bar. Select the source file as Lotus notes(*.nsf) from the list. Then to browse the file from local choose the modes & click on ADD button.
Single Mode:-To Browse the single NSF file from computer storage
Bulk Mode:-To Browse the folder containing the Multiple NSF files.
Find Option:-It allows you to automatic locate the NSF file from storage drives.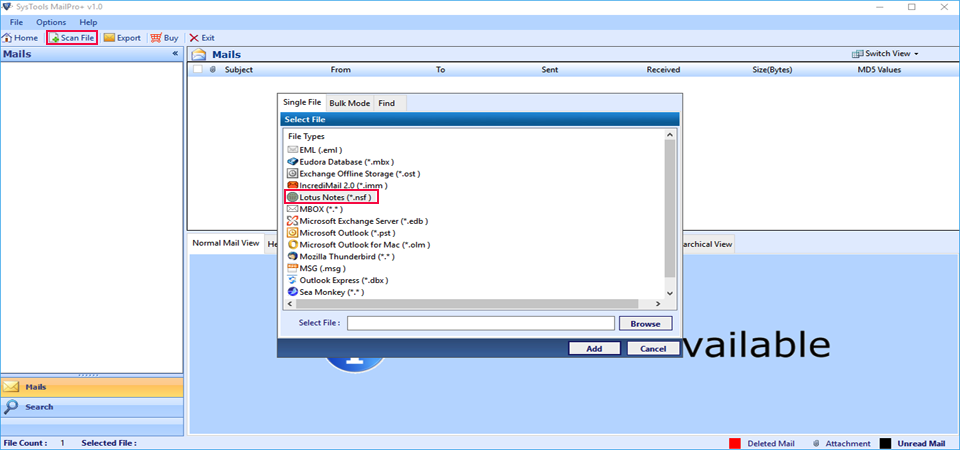 Step4
The Tool starts scanning the file with email count. Select the emails which you to convert NSF to Comma Seperated Values. For exporting bulk emails, select the export option from the navigation bar.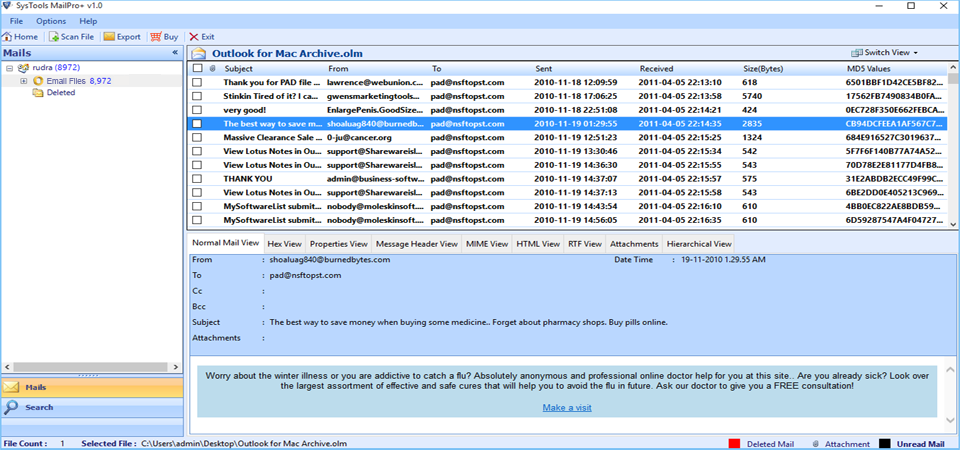 Step5
Select the Destination file type as CSV from the default list. Then browse destination location of Comma Seperated Values(CSV) files & Click on OK button