Prominent Features of MBOX File to Outlook PST Converter
MBOX to PST Converter – Case Study
Scenario
A short time ago, Mr. Jack had an issue when he had a requirement to transfer MBOX files to PST file format. In their organization, they use for email communication which uses MBOX files to store all the mailbox data. But, now they are looking to switch their email communication to Microsoft Outlook which uses PST as a repository.
Due to the tremendous popularity of MS Outlook, a large number of users are moving their data to the email client. As PST file has the size limitation of up to 50GB in Outlook 2013 and 2016 versions of it. It becomes easier for the users and employees to store a large amount of data in a single file and another reason why Mr. Jack opted to migrate MBOX to PST is that it offers better manageability of data as compared to MBOX files.
So, the problem which created a havoc for Mr. Jack was that the MBOX file cannot be directly imported into MS Outlook and the manual solutions are not so reliable. Performing the conversion process using manual method can cause data loss which cannot be compromised. So, he wanted a trusted solution using which he could transfer his entire data in a reliable and efficient way.
Tried & Trusted Solution
As Mr. Jack had a requirement to convert MBOX file to PST format without losing any data. So, I opted for MailPro+ Email Extractor Tool using which I successfully migrated all emails from their mailbox data and transferred them to PST file format. The most useful features which made me chose this application are as follows:
Provides option to export one file format into multiple file formats
Supports batch conversion of emails
Offers mail previews in 9 different modes
Software is compatible with Windows 10 and its below versions
Mr. Jack was so amazed after he saw the results of the tool. The application worked so smoothly and efficiently that the whole migration process completed in small time span and that too without any data loss.
MBOX to Outlook Converter – Working Steps
Client Reviews For MBOX to PST Conversion Software
How to Import MBOX to Outlook 2016, 2013, 2010, 2007?

Search & Export Emails from Multiple Clients
Perform Deep & Advanced Level Scanning
MailPro+ MBOX to PST Software Specifications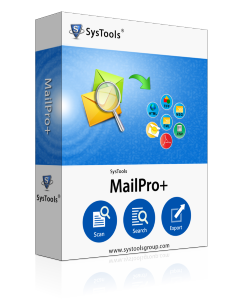 Size: 31.9 MB Version: 1.0

Operating System: Windows 10 or any below version of Windows OS (both 32-bit & 64-bit)
Processor: 1 GHz Processor (2.4 GHz is recommended)
RAM: 512 MB (1 GB is recommended)
Disk Space: 50 MB free space for installation
Supported Editions

Microsoft Windows: 2000, 2003, 2008, XP, Vista, or Windows 7/8/8.1/10/10.1 (32-bit & 64-bit)
MS Outlook Outlook: 2000, 2003, 2007, 2010(32/64 bit), 2013 (32/64 bit), 2016 (32-bit)
MBOX Files to PST Conversion – FAQ's
Differences Between Demo Version & Full Version