Key Features of EDB to PST Converter
EDB to PST Converter – Case Study
Situation
Few days ago, I faced a situation when Mrs. James contacted me as she wanted to extract mailbox from EDB to PST format. The organization's entire data was stored in the EDB file. So, she wanted to perform this task just for a precaution as there are great chances of data corruption which in result would make the Microsoft Exchange mailbox data in accessible.
By moving data from EDB file to PST format, she could access whole data such as emails, calendar, contacts, etc. in Microsoft Outlook. The PST file can be imported into Outlook and by creating backup of Exchange mailbox, the loss of data can be avoided with ease. Another benefit to export Exchange mailbox to PST data file is that it becomes easier for the users to access data in PST file format as compared to other formats.
Moreover, Outlook provides an option to store data at any desired location. Attracted to so many advantages, Mrs. James finalized the decision to migrate EDB file to PST. Since, they didn't had an IT expert to carry out the entire task in a secure way.
Effortless Solution
To execute the process, I opted for MailPro+ Email Exporter Software. Using this utility, I easily converted Exchange email to Outlook PST in countable minutes. The prominent features of this application which made me choose it are mentioned below:
Supports bulk conversion of data
Allows users to move attachments along with emails
Search for emails using 9+ available parameters
Preview emails in 7+ view modes
Generates export report of the migration process
After trying this software, I was able to move all EDB mailbox to PST format along with attachments and successfully created a backup of data so that if the Exchange mailbox gets corrupted, then there will be a healthy backup available.
Mrs. James was satisfied with the result of the tool. The whole process was executed so efficiently that she was amazed to see the responsiveness and speed of the software. The only limitation which we faced while using this application was that it does not supports conversion of other mailbox items except email messages.
EDB File to PST Converter – Step by Step Working Guide
Client Reviews For EDB to PST Converter Tool
How EDB File to PST Converter Works
Search & Export Emails from Multiple Clients
Perform Deep & Advanced Level Scanning
Exchange EDB File to PST Conversion Tool – Specifications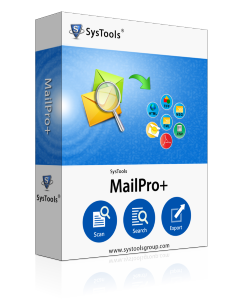 Size: 31.9 MB Version: 1.0


Supported Editions

Export Exchange Mailbox to PST – FAQ's
Differences Between Demo Version & Full Version