Step1
The first window of the software will appear with two options
Create a New Collection
Open Recent Collection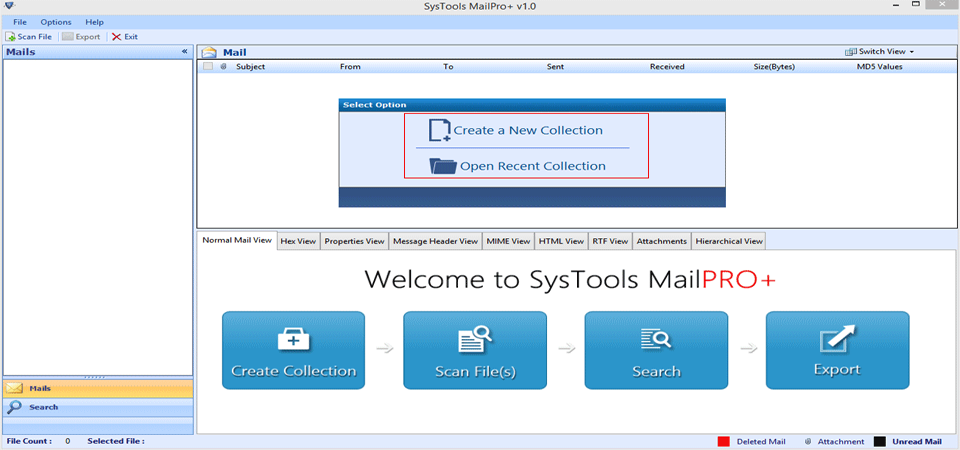 Step2
Fill the details such as Title Name, Collection Path, and description. After filling the required information in all provided fields click on Add button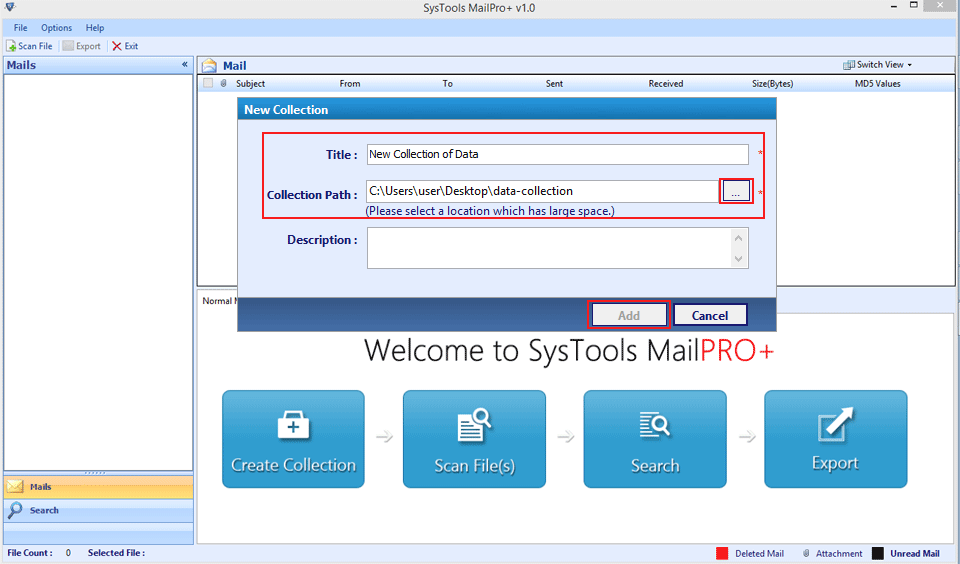 Step3
Click on Scan file option to browse EDB file from local storage. Click on Ok to add.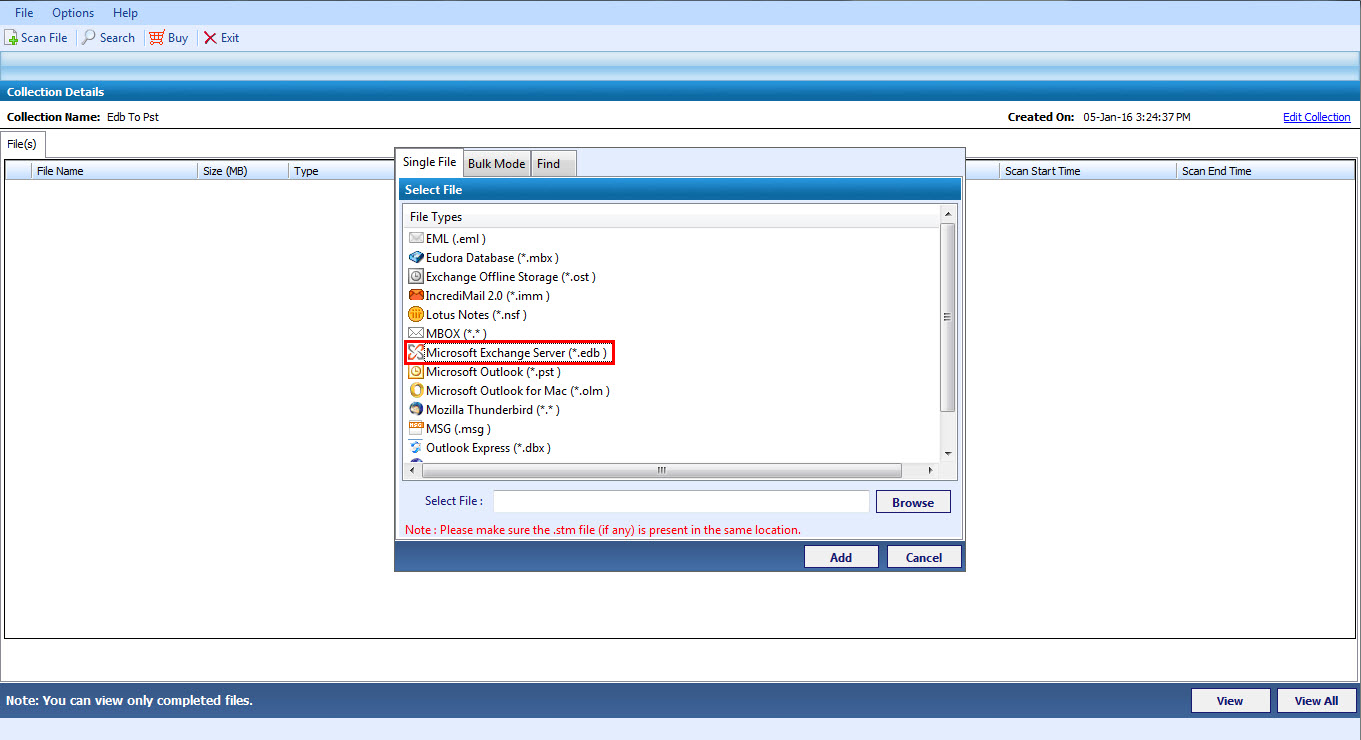 Step4
Software starts scanning them with details like; Collection Name, Created On, etc.,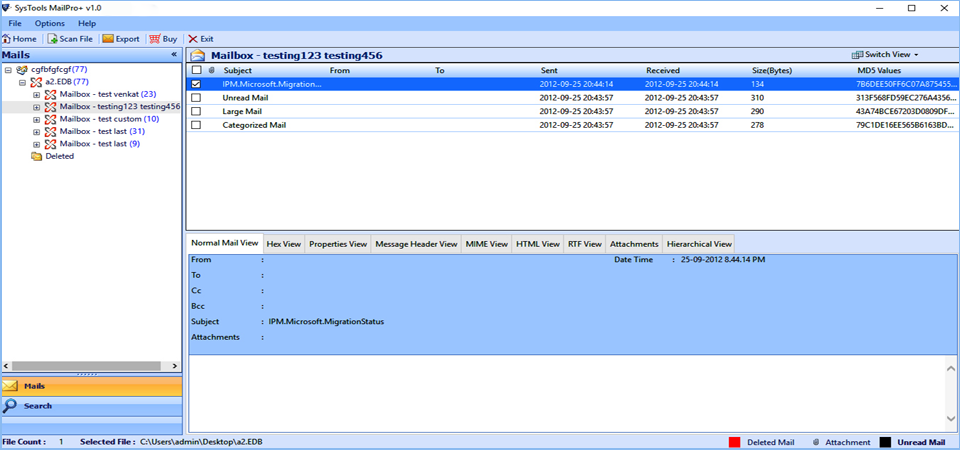 Step5
Use 8+ preview modes such Hex, Mime, Properties etc., to view & studey anatomy of emails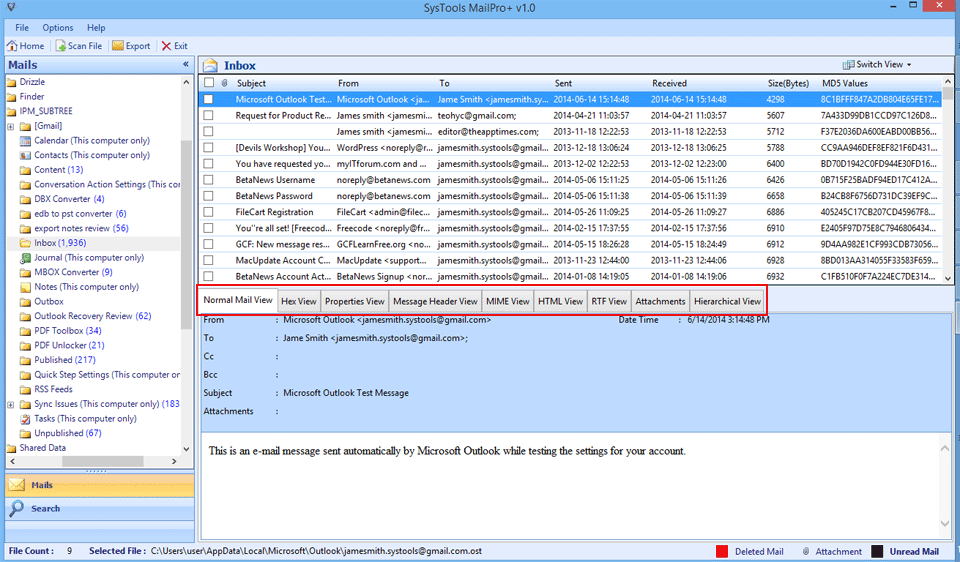 Step6
Seach option avaialble to find any specfic emails from bundle of email files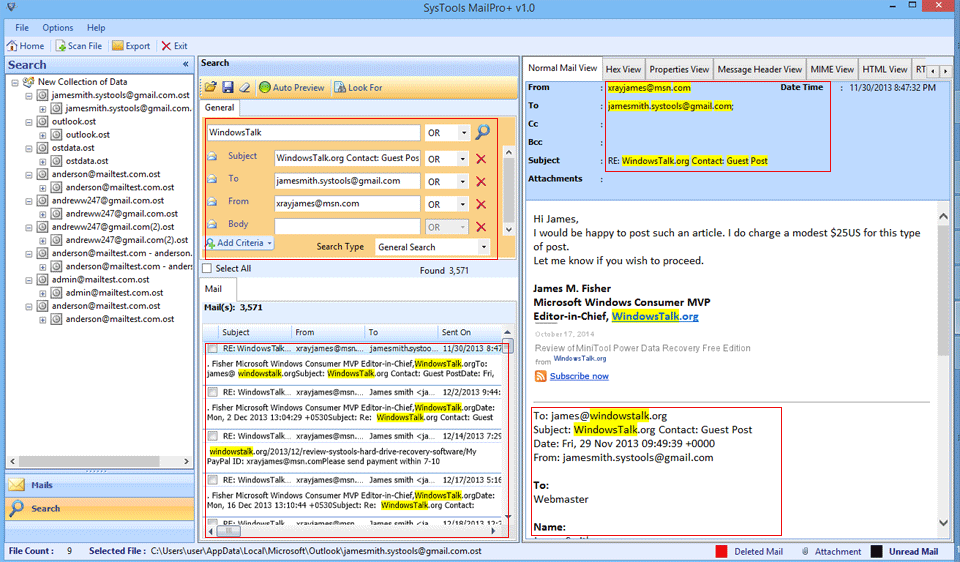 Step7
Select the email which you want to export from EDB to CSV Contacts and click on export. For converting multiple folders, use the Export option from the navigation bar.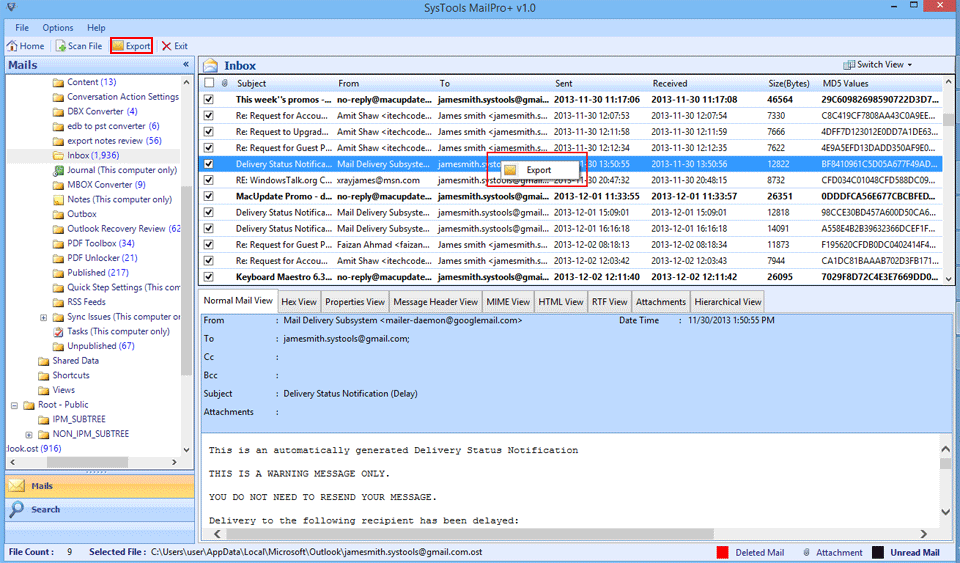 Step8
Select CSV file format from list given there. Choose multiple option given there to enhance reslts. Click on OK to proceed further.