There are multiple steps, which helps to import email messages from Opera Mail Client to MS Outlook such as:
Step1
Download and Install Opera Mail to Outlook Migrator, select the option accordingly.
Create a New Collection : For the making of new data file.
Open Recent Collection : For viewing the earlier created file.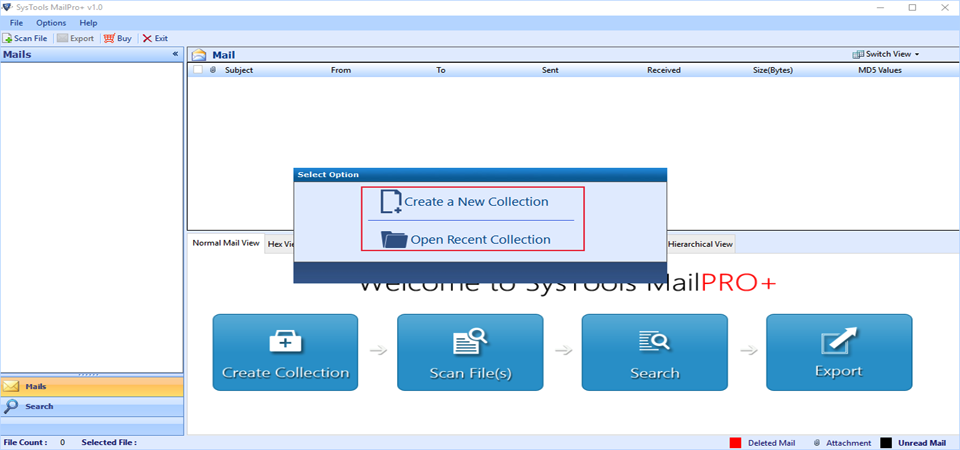 Step2
When you select an option for Creating New collection, enter the essential details, and click on the button of Add to save details of collection.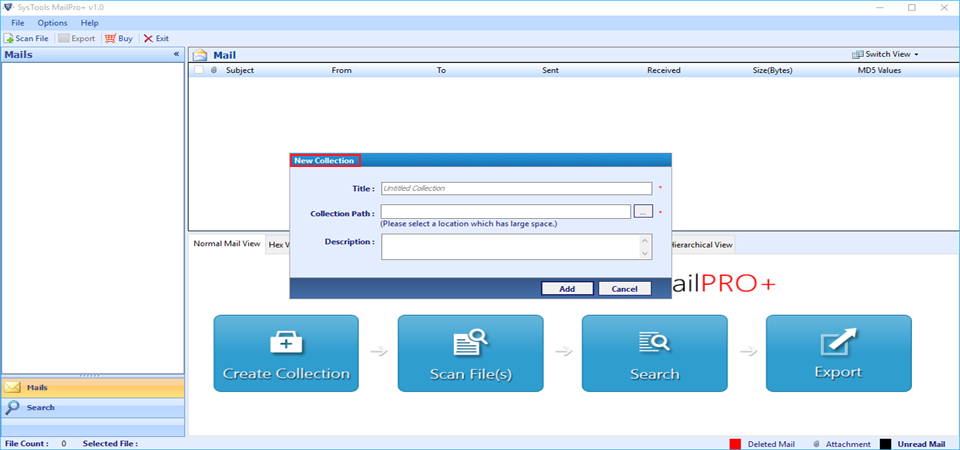 Step3
After creation of new collection, select source file type as Opera Mail. Then, select mode to browse the data file from machine's saved location and Click Add.
Single File Mode : With this option, you can add an individual file at a time.
Bulk Mode: Select this option if you can merge multiple files at once.
Find Option: Thorough Search option, you can choose the number of email file types by pressing on search option.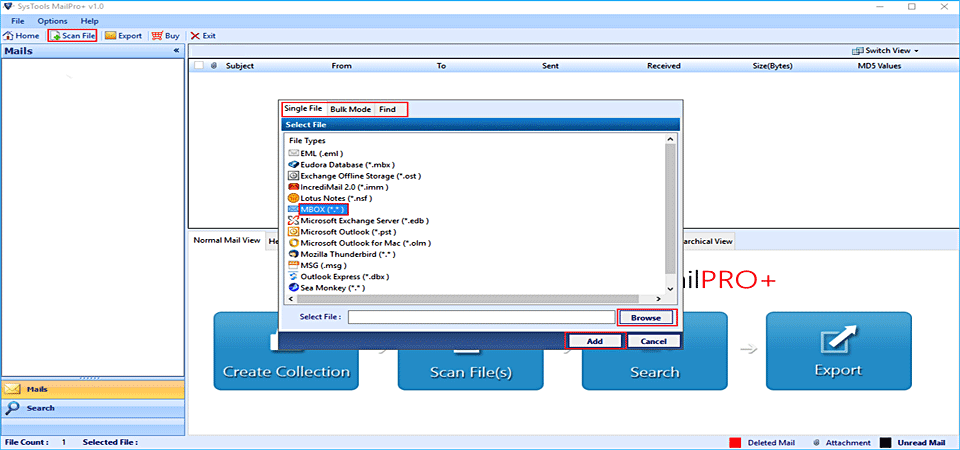 Step4
Opera Mail to Outlook Converter software begins with file scanning with count email count. Recursive listing of Opera Mail files are done after successful scanning. Now, select the desired emails to export data files.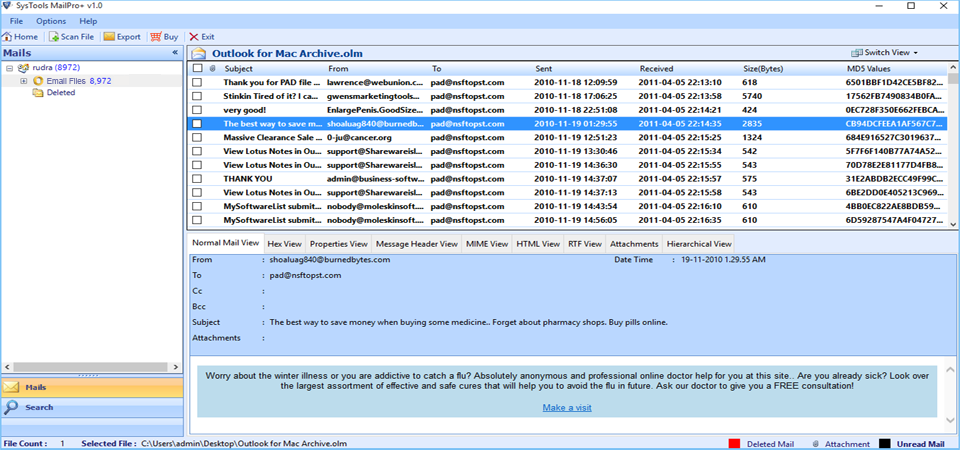 Step5
Finally, choose the PST file from the given default data files. Choose the desired location to save output files on system and click on Ok button.