Step1
Download and launch Tool. A dialog box will open with two options:
Create New Collection
Open Recent Collection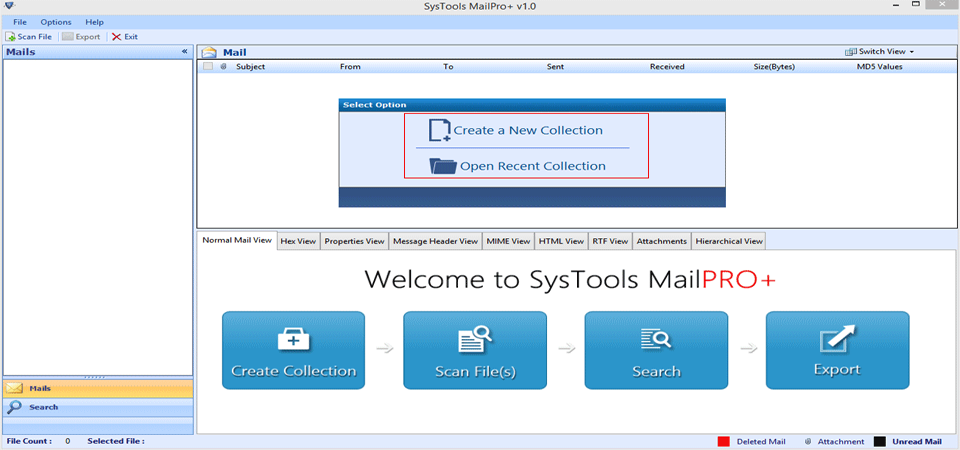 Step2
Once user clicks on Create New Collection option, tool asks to type information details like Title Name, Collection Path, and description. Here, type the correct details in every field and then, just click the Add button.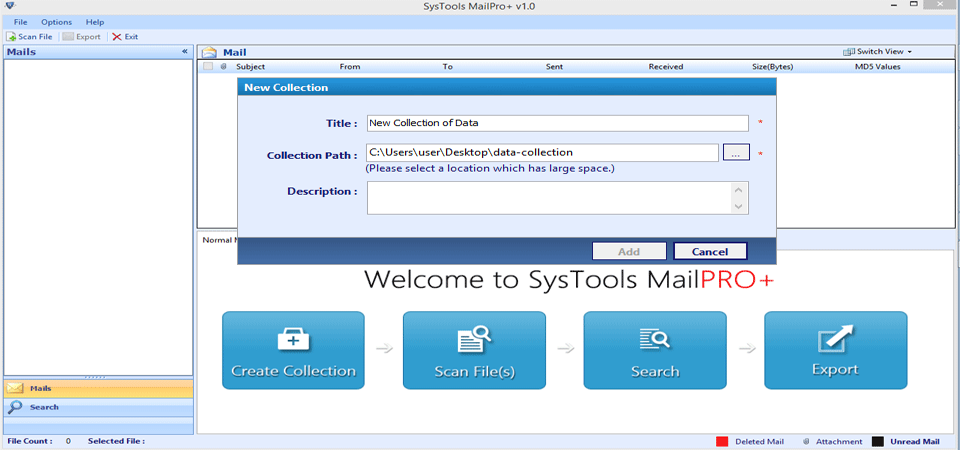 Step3
After details get entered in New Collection, user needs to select *.tbb email file format, even before selecting the file mode. Here, various file modes have been listed.
Single File Mode:- It allows users to add one data file at a time.
Bulk Mode:- It allows users to add several data and files altogether.
Find Option:- It allows users to select from different file formats. Just click the search button and explore all the options.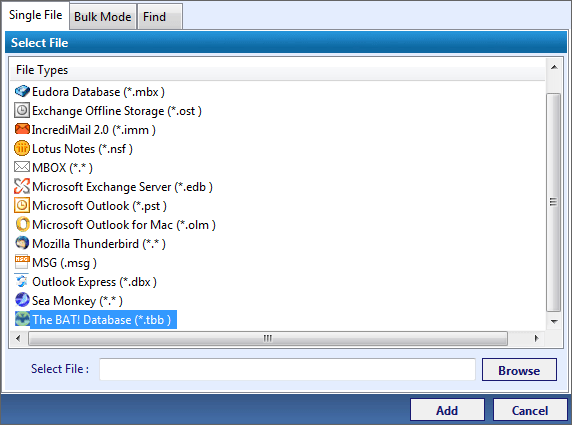 Step4
Once the desired data and files are added, Software starts the scanning process of files with details like Created On, Collection Name, and much more. After this, select the email folders, which user want to export TIFF in bulk. Now, click Export option. User can select Export option from navigation bar to convert several folders.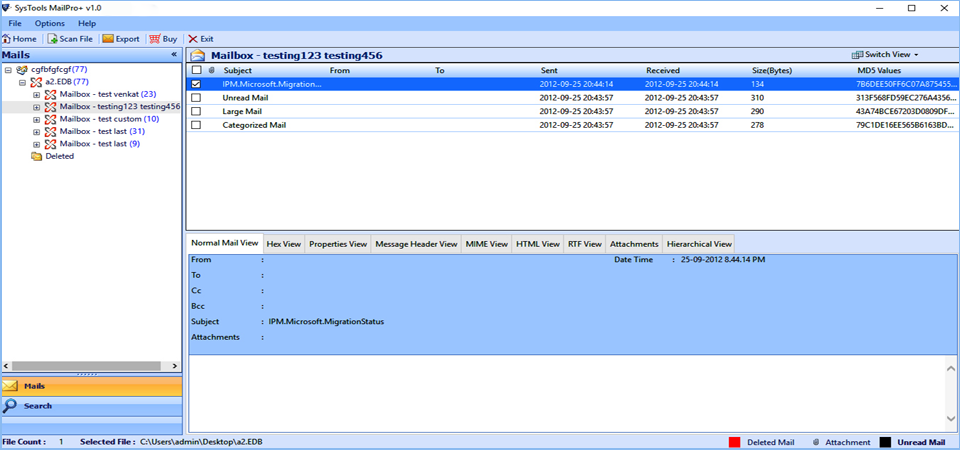 Step5
At last, select TIFF file format from 7 distinct formats given in the software window. After this, click on Browse option to specify the path location of resultant TIFF files. After location is set in software click OK button.