Step1
Download and Install Software. The first window of the software will appear with two options
Create a New Collection
Open Recent Collection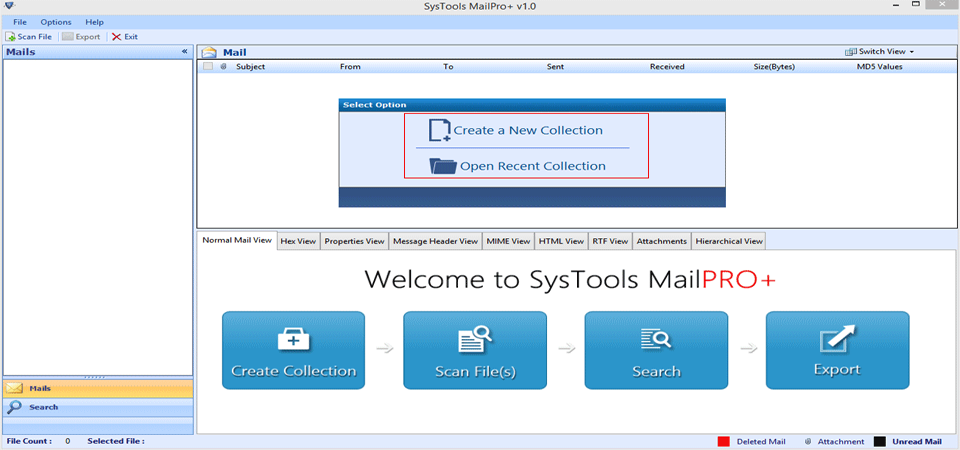 Step2
When you select the Create New Collection Option then edb files tiff tool will ask you to fill the details such as Title Name, Collection Path, and description. After filling the required information in all provided fields click on Add button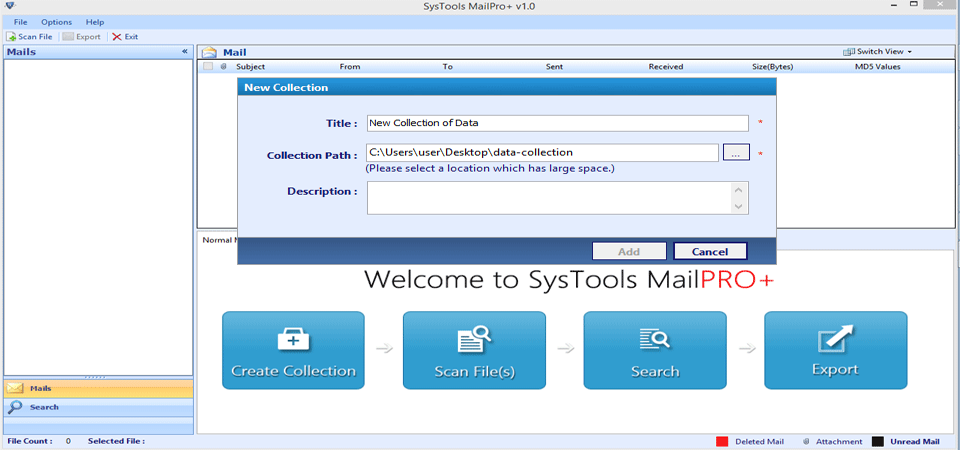 Step3
After filling the complete information of a New Collection, you need to select the *.ost email file type before the selecting the modes of the file
Single File Mode:- Using the single mode, you can add one file at a time.
Bulk Mode:- This option allows you to add multiple files at once
Find Option:- With this option, you can select a number of email file types. Click on the Search button.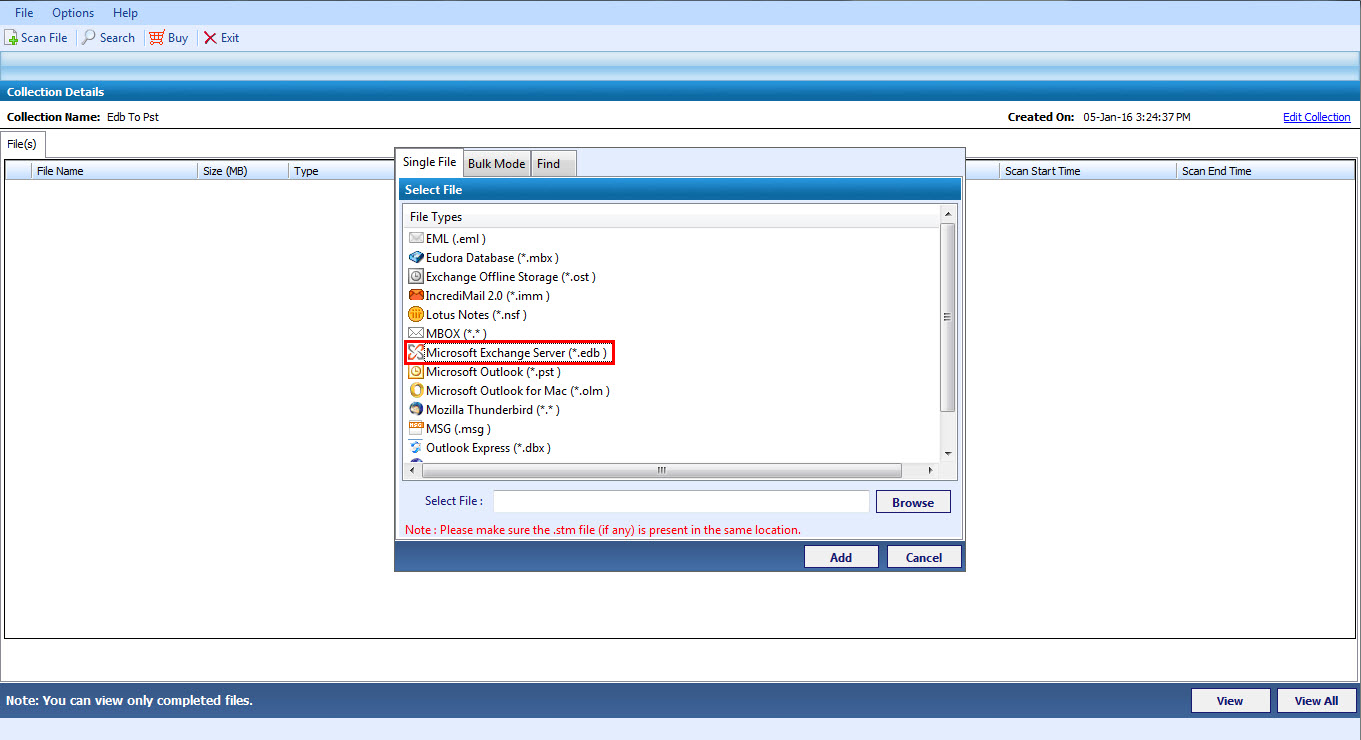 Step4
After adding the selected files software starts scanning them with details like; Collection Name, Created On, etc., Select the email which you want to export from OST offline files to HTML Contacts and click on export. For converting multiple folders, use the Export option from the navigation bar.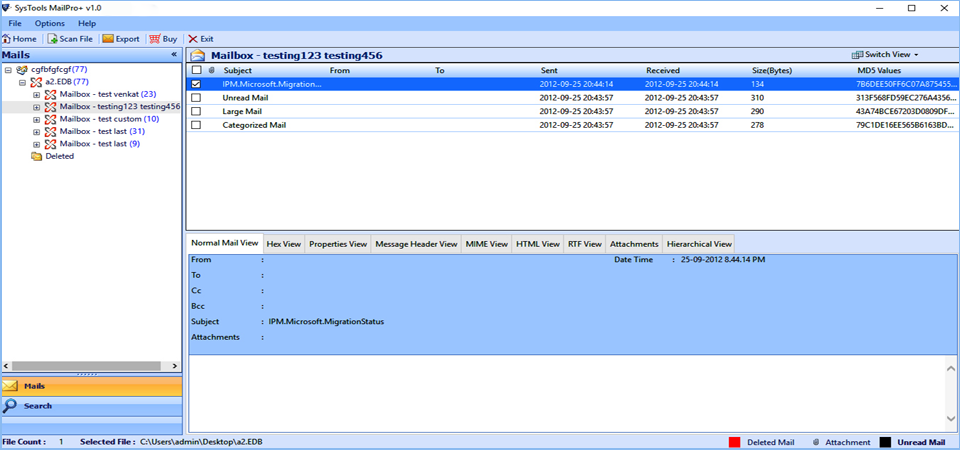 Step5
Select the HTML file type from the seven email file type available by default. And then click on the Browse button for selection of the location where you want to save the exported files. Choose a destination location by browsing the file and click OK