Step1
First, download and install the Mac OLK Converter for MailProplus. Then, launch the application. To add the OLK folder, click on the Add Folder button.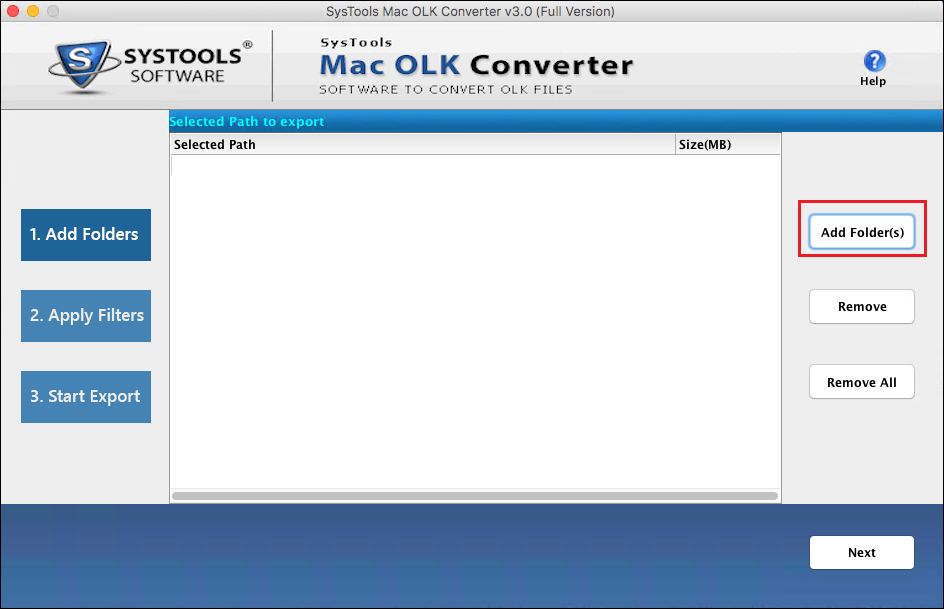 Step2
The added folder will be displayed on the centre panel of the software. After that, click on the Next button.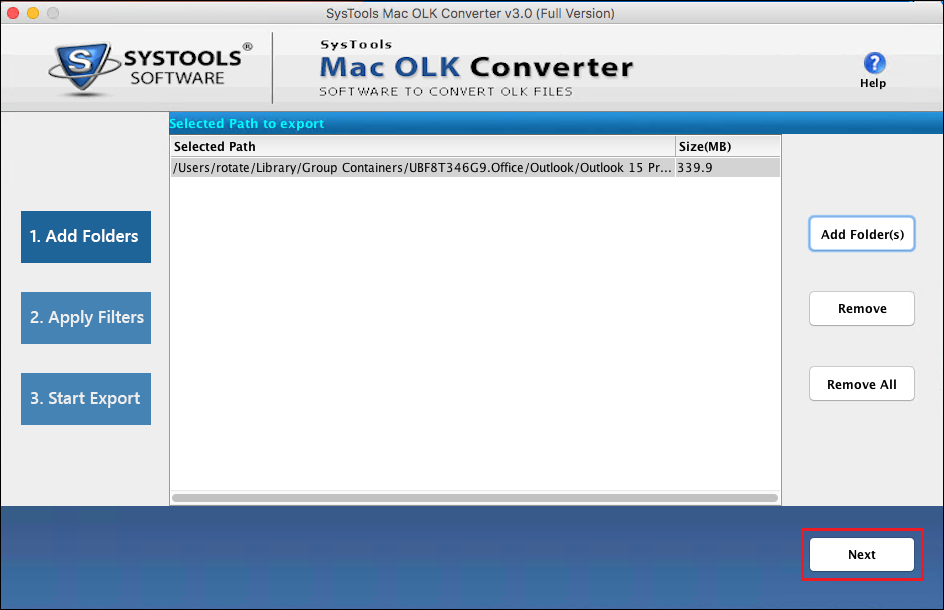 Step3
Select the Export type as EML or MSG. Choosing this option in the OLK to EML Converter displays the following filter options:
Date Filter: Selectively migrate emails based on a date range by setting a 'to' and 'from' value.
Maintain Folder Hierarchy: The Mac OLK Converter makes it optional to keep folder structure of emails in output MSG or EML format.
Naming Convention: Set a pattern to name exported .eml or .msg messages according to subject, date or serial number.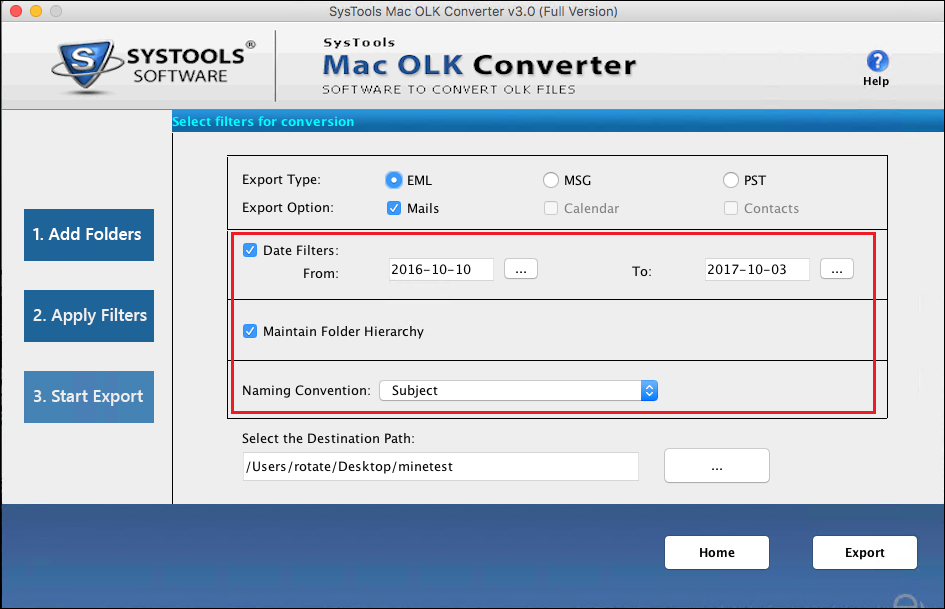 Step4
When converting OLK15Message to PST, following options are available:
Export Option: Choose to keep certain mailbox items like emails and exclude contacts and calendar to prevent needless data conversion.
Date Filter: Simplify Outlook for Mac emails based on the date they were received.
Maintain Folder Hierarchy: It is optional to keep the folder structure intact in Mac OLK Converter for MailProplus to save time.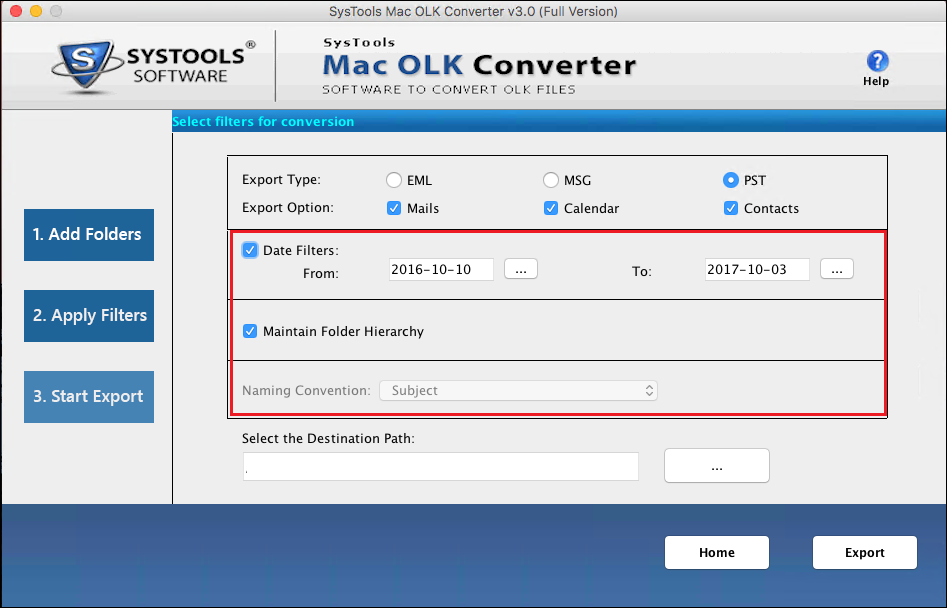 Step5
Next, click on the '...' button under Select the Destination Path. Set a folder location where the exported files will be saved. This path will be reflected in the text box next to button after selecting it. Finally, click on Export button to Convert OLK14Message to PST, EML or MSG.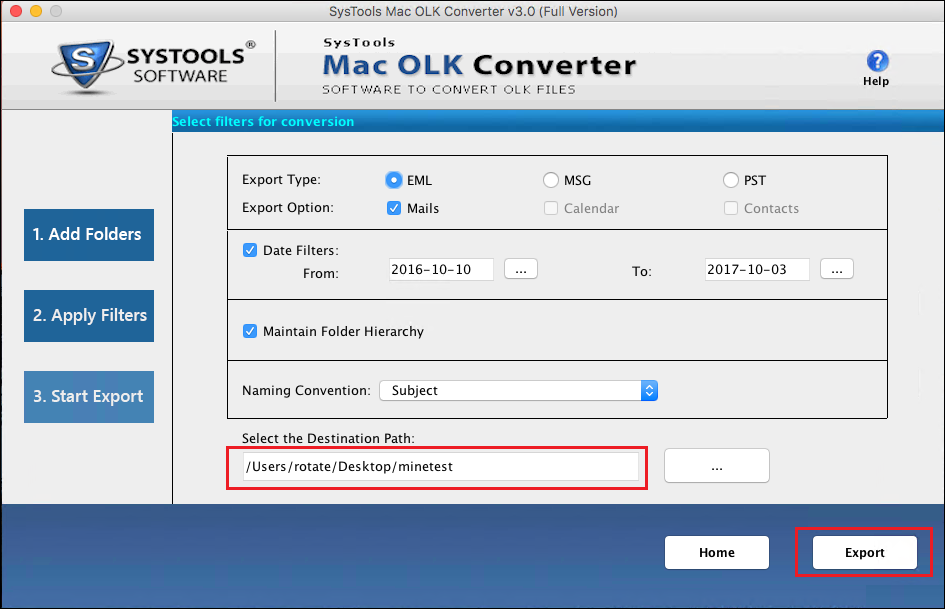 Step6
This will start the migration process. The OLK to EML Converter displays the live status report with destination path, email count and the failure count. The report also includes calendar count and contact count with the size of the file and progress status.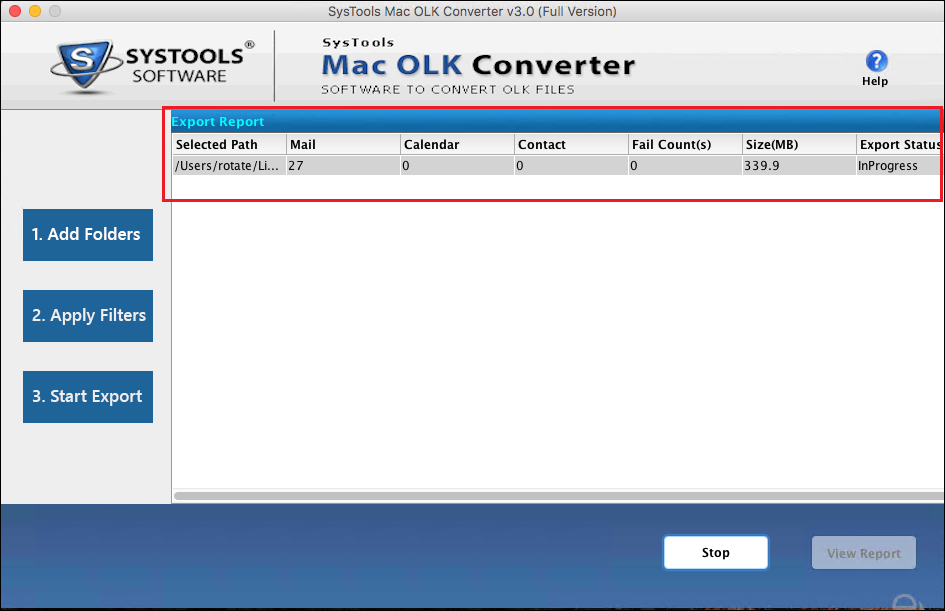 Step7
Once the OLK14Message to EML conversion is complete, the Export status turns to 'Completed'. The complete process report can be saved in CSV by clicking on View Report. This will show the OLK to MSG Converter report saved on a path on the Mac machine.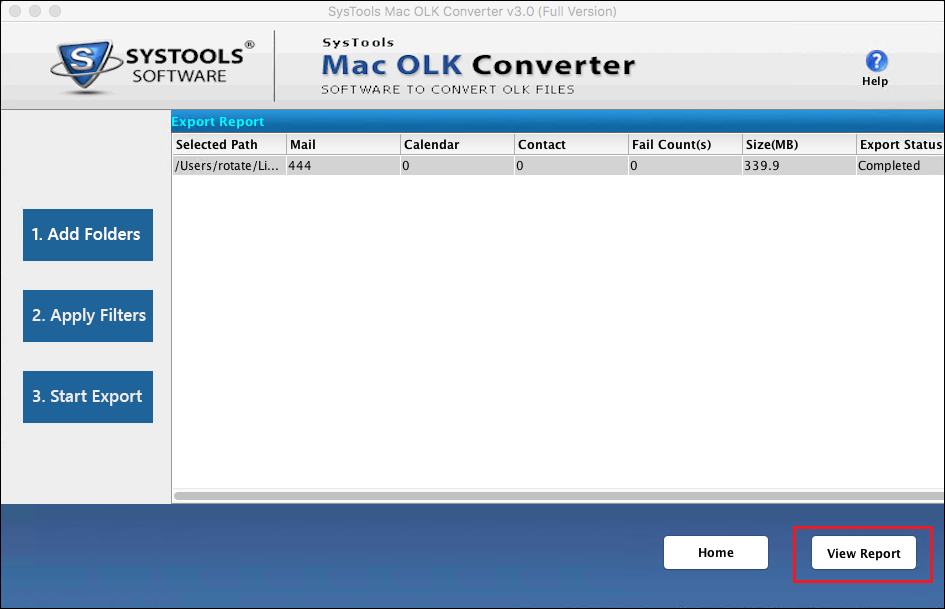 Step8
Double-click on the file to open it in a spreadsheet document. It has the same details of destination path, item count, failure count, size and export status.