Step1
Let's starts with the conversion of the MSG to EML. Download and installs the MSG to EML Convert software. It asks you to create the new collection by providing Collection Title, Collection Path, and Description.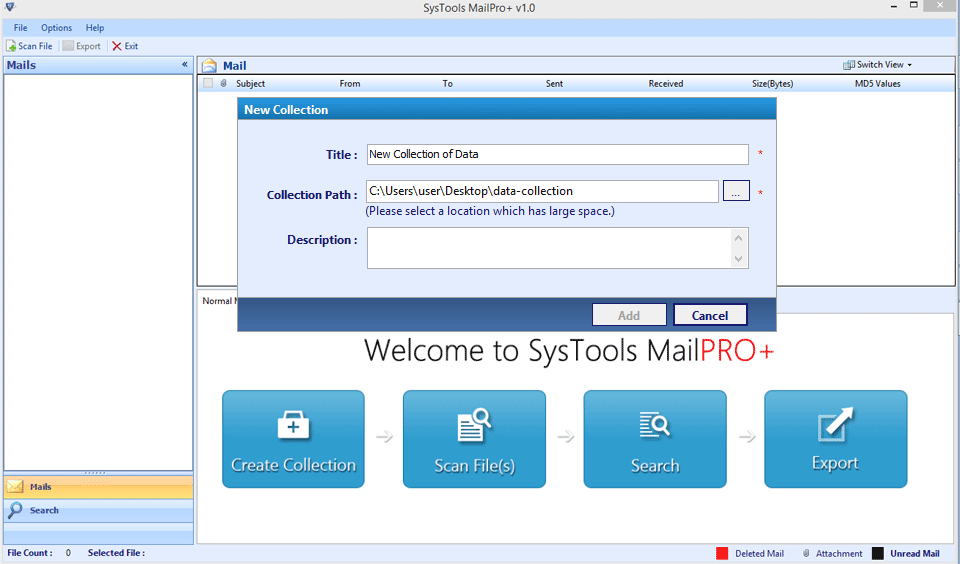 Step2
In the next step, select the MSG file type from the 14 different Email file type listed there and browse the MSG files from the PC. There are three option available to browse the file from the system :- 1. Single mode, 2. Bulk Mode 3. Find (Automatically browse selected file from the system).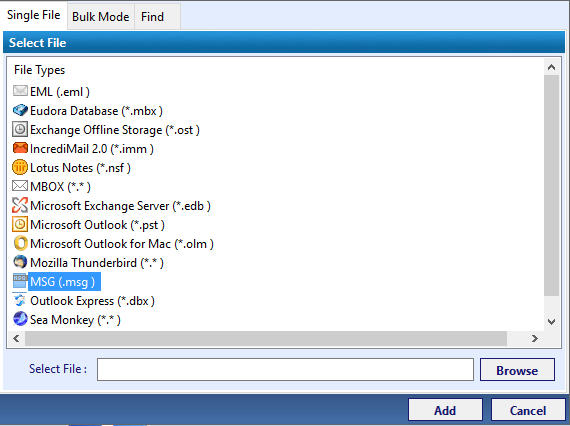 Step3
After scanning the file, the recursive listing of EML file is done. Select the desired email files to be converted to the EML files and click on the Export button.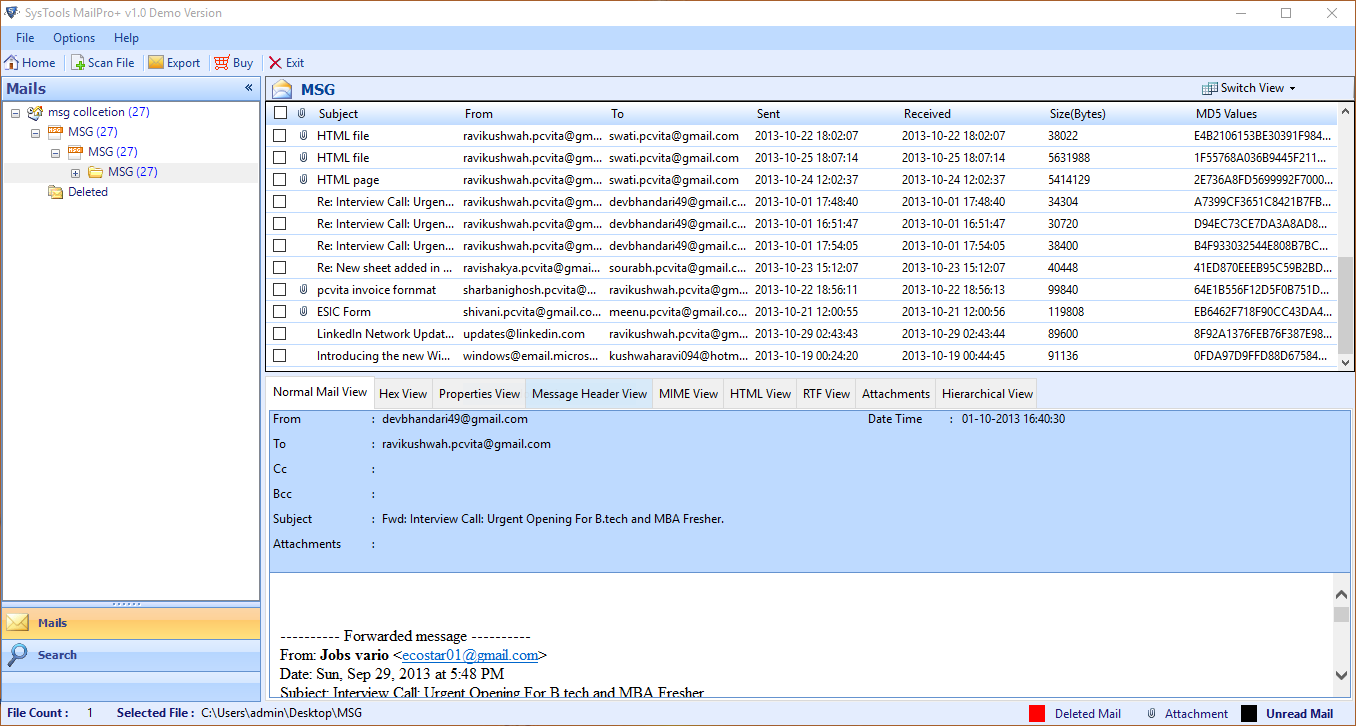 Step4
4. Select the EML file type from the seven different file format available there by default.Give the destination path to the EML files on the local storage and click ok button to proceed.