Step1
Download & Installs Software.When you run the software, the first windows appears with two options
Create New Collection: To create the new collection.
Open Recent Collection: To open the previously created collection.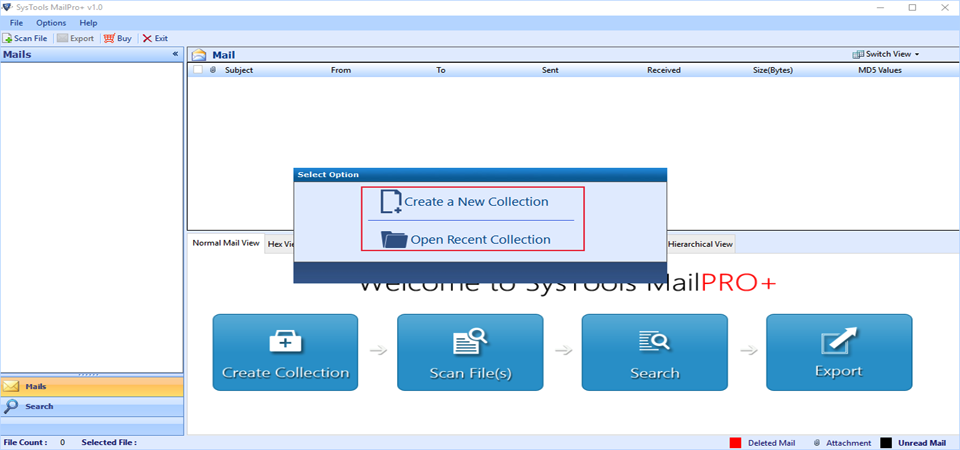 Step2
When you select the Create New collection, It ask you to fill the necessary details to create the collection such as Title, Collection Path & Description. Click on ADD to save collection details.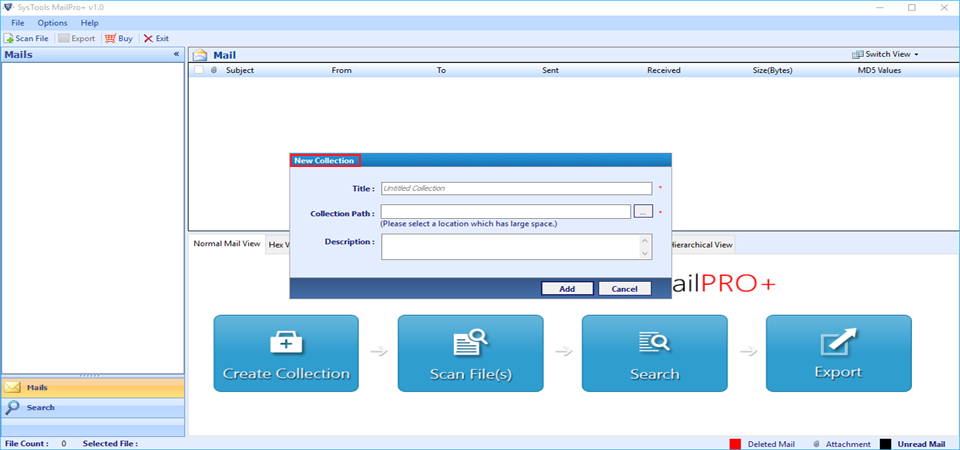 Step3
After creating the new collection, Select the source file type as MBX from the 14 default source file type. Select the mode to browse the file from computer storage. Click on ADD.
Single File Mode:- Adds only the Single file at a time
Bulk Mode :- It allows you to select multiple files at once.
Find Option:- With this option, you can select a number of email file types. Click on the Search button.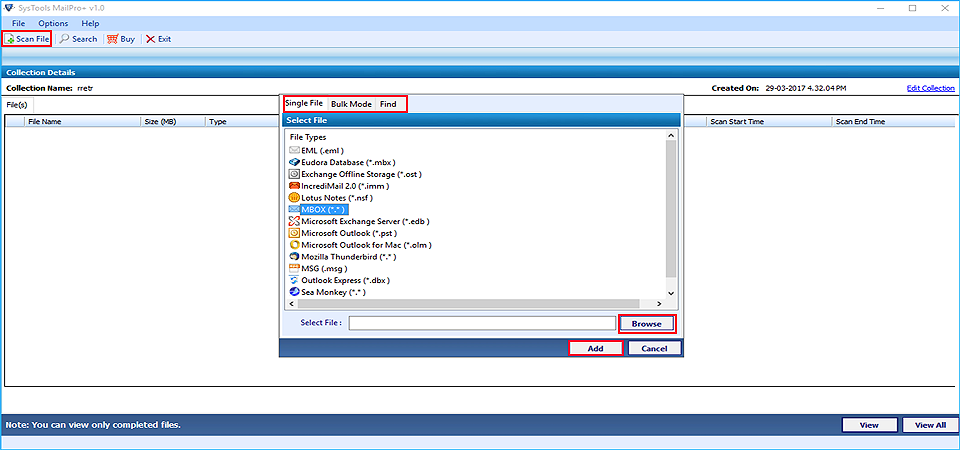 Step4
software starts scanning the file with email count. Recursive listing of file done after successful scanning of MBX File. Select the emails which you want to export MBX emails to MSG. For exporting bulk MBX Email to MSG select the export option from the navigation bar.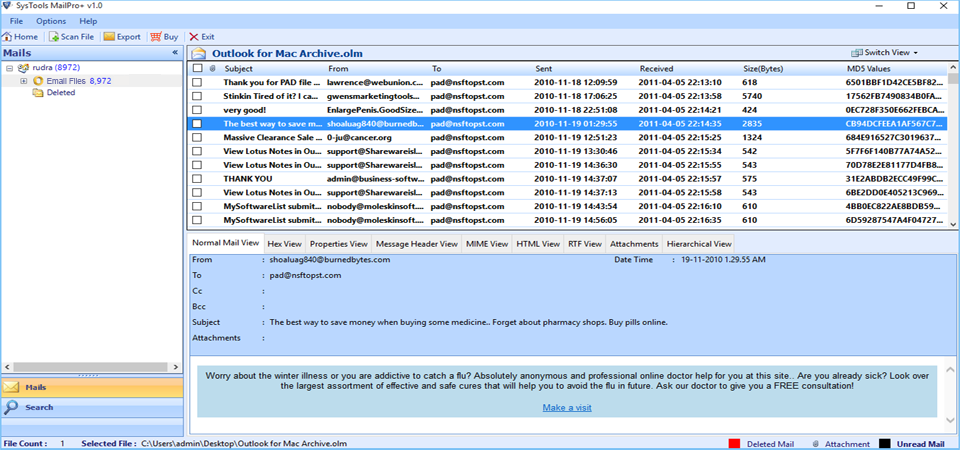 Step5
Select the destination file as MSG from the seven default file format.Select the features from there such as excludes duplicates, maintains folder hierarchy of MBX File.Browse destination location of converted MSG File and click on Ok button