Step1
Firstly, you need to Download and Install the software on your system. After installation, the screen of software will pop up with two options: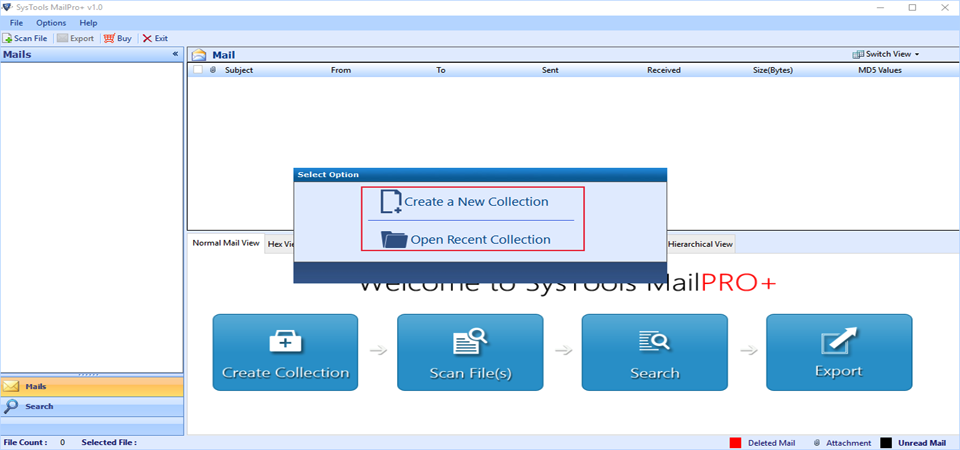 Step2
After selecting the Create New Collection Option and after that, fill the required details including Title name, collection path, and description. Once the detail has been filled, then, Click the Add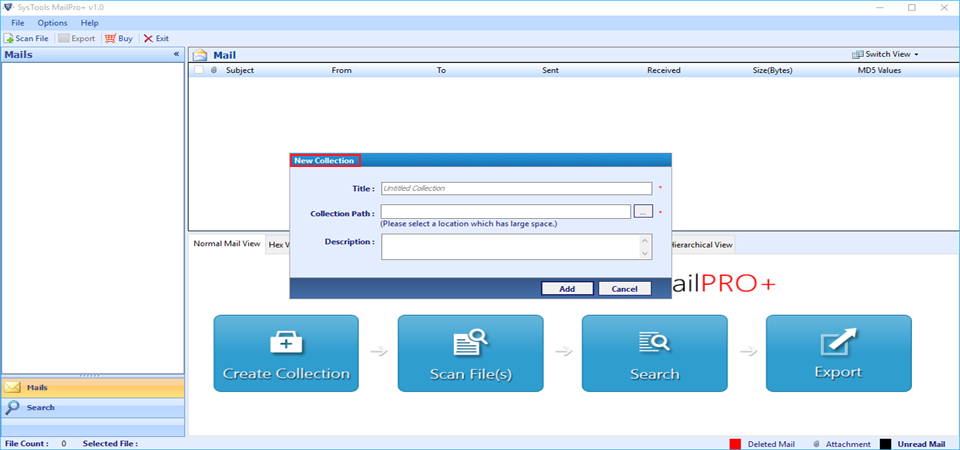 Step3
After filling the entire information of the New collection form, you have to select .eml file before choosing the mode from the following options.
Single File Mode: For this mode, one file can be added at once.
Bulk Mode: This option permit that multiple files can be added at a time
Find Option: With this mode, you can choose the different type of files and click on search option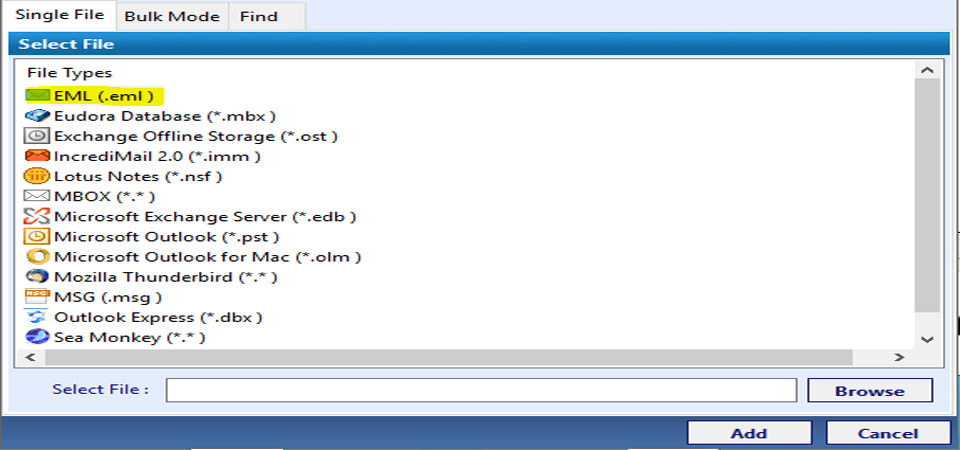 Step4
After combining the selected data file, the software starts to scan them with required information such as Collection Name, Created On, and so on. Now, select the file that a user has to export EML Emails to TIFF format. After this, click on Export button. In order to convert multiple folders, use the Export option from a navigation bar.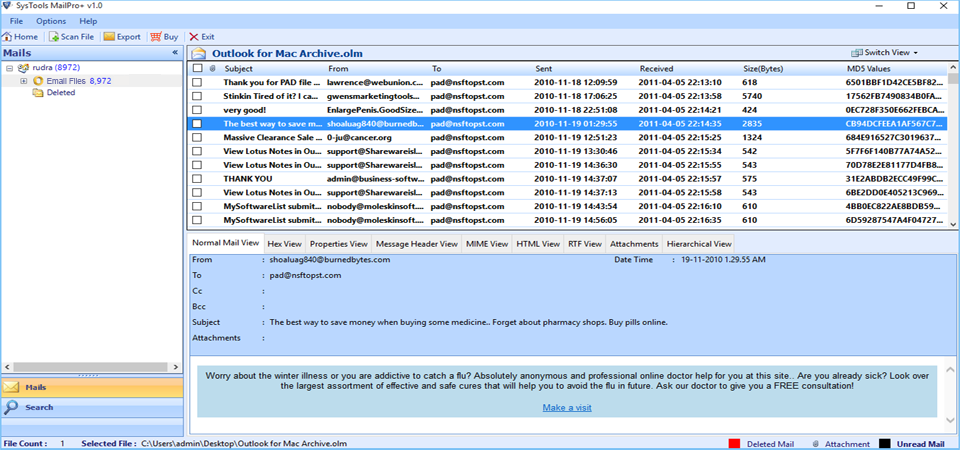 Step5
Now, select the TIFF file type out of these seven file types those are available by default. Choose the destination location by clicking on browse button where you wish to save the exported emails. Finally, click OK button